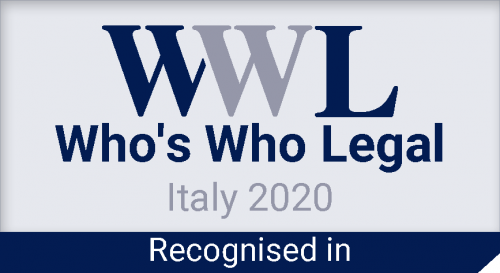 "The highly distinguished Portolano Cavallo Studio Legale enjoys a strong presence in the Italian market. The firm consolidates its place among the leading law firms in the country with a total of 13 listings in our research this year, across six practice areas.
The firm demonstrates its strong expertise in data law with four leading practitioners recognised for their excellence spanning data protection and compliance, big data, cloud computing and information governance.
Life sciences is another area in which the firm shines, with three notable individuals commended for their know-how in handling the gamut of contentious and regulatory matters across a range of areas including pharmaceuticals, healthcare, cosmetics and medical devices.
The firm also sees three of its M&A and governance specialists listed this year for their experience and knowledge of complex M&A transactions and joint ventures.
Notable individuals at the firm include Laura Liguori and Ernesto Apa, leading lights in the Italian market for data law. Francesco Portolano and Manuela Cavallo rank among the foremost M&A and governance lawyers in the country. Elisa Stefanini comes highly recommended for her tremendous knowledge of compliance and regulatory matters relating to the life sciences industry."
Back