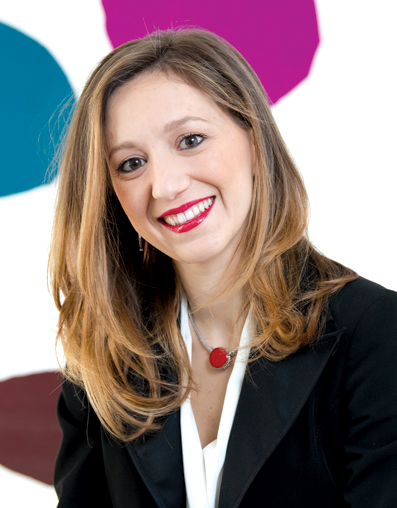 Her advice was specific and targeted. She demonstrated a high degree of knowledge and a masterful command of the intricacies of the local laws and how they apply to healthcare businesses."
Elisa joined Portolano Cavallo in February 2017.
She has an extensive experience in regulatory and compliance matters with a particular focus, in the last years, on all legal matters regarding pharmaceuticals and medical devices and other areas of Life Sciences.
Her experience includes clinical trials, placing on the market, promotion and advertising of pharmaceuticals and medical devices, etc. She has also gained significant experience in matters of protection of personal data in the context of clinical trials, with particular regard to the processing of genetic data, including through biobanks. In addition, she often advises on Life Sciences regulatory matters in the context of M&A transactions.
From 2010 until her arrival at Portolano Cavallo, Elisa worked at BonelliErede. Previously she worked in the Privacy Practice Group of Bird & Bird in Milan and before that with Studio Legale BLB and Nunziante Magrone.
From 2006 to 2010, she was Contract Professor in Public and Constitutional Law at the Università Commerciale Luigi Bocconi.
After being awarded a cum laude Law Degree by the Università Commerciale Luigi Bocconi in 2004, Elisa earned a post-graduate diploma at the Academy of European Law, European University Institute in Fiesole, in 2006, focusing on "New Technologies and Human Rights", and completed her Ph.D. in Constitutional Law at the Università degli Studi di Milano in 2008, defending a dissertation on "Genetic Data and Privacy: A Comparative Perspective". During her doctoral studies, Elisa conducted research at the King's College London.
Elisa is ranked by Legal500 EMEA 2020 as "Next Generation Partner" for Life Sciences and Healthcare, and she has been included by Who's Who Legal among the Life Sciences experts both in the Italy 2020 ("National Leader") and the Life Sciences – Regulatory 2021 ("Global Leader") guides. Furthermore, she has been recognized as a Client Choice International Awards 2021 winner in the Healthcare practice area.
She is the author of several publications in the field of biotechnology and scientific research, including the monograph "Genetic Data and Fundamental Rights. Comparative and European Law" (CEDAM, 2008), as well of numerous articles published on some of the field's most prestigious journals, such as: "Publication of Clinical Trials Data: A New Approach to Transparency in the European Legislative Framework" (Medicine Access, October 11, 2017); "Genetic research and rights of the people involved: from an individual approach to an universal perspective" (Biotech Innovations and Fundamental Rights, Springer, 2011); "The exchange of genetic information in light of old rights and new challenges" (Genetic Data in Bio Law, CEDAM, 2011); "Italian Biobanks and the Need for Legislative Regulation" (in the Script-Ed, 2010); "Shared genetic data: a new frontier for privacy" (European Comparative Public Law, 2008); "Principle of coexistence and GMO-free Regions: the end of the moratorium on genetically modified crops in Italy" (Constitutional Law, 2006).
She is also author of numerous articles in magazines, including foreign ones, specialized in the life sciences sector.
She participates in the capacity of speaker in numerous conferences and seminars in the field of Life Sciences. Elisa is member of the National Agency for Regional Health Services (AGENAS)'s Experts and Collaborators Register.
Foreign languages: English (speaking proficiency).
Elisa is a member of the Milan Bar association (2008004802).
I had the pleasure of collaborating with Elisa Stefanini and I appreciated her competence in the sector, her maximum availability and the ability to involve the most appropriate people in her team for the various issues submitted."
Elisa Stefanini is a top-tier lawyer who excels in regulatory matters throughout the life sciences sector."
Back