As it is for diversity, our commitment to sustainability comes from the Firm's culture and its people's personal values, rather than from marketing needs or current trends.
For us, sustainability is much more than a gadget realized with recycled materials: it is attention to social matters, inclusion, diversity, attention to human rights".
ECO MATERIALS
In our offices, since many years we:
avoid using paper (by limiting the use of the printer, by digitalizing our archives and our brochures)
have eliminated plastic (we installed some purified water dispensers, and everyone has free access to reusable cutlery, glasses and plates)
we are eco-sustainable when it comes to realize promotional materials (full recycled-paper banners, 100% cotton bags).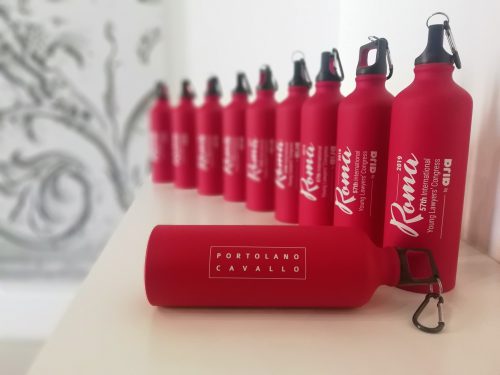 In September 2019, Manuela Cavallo has been Chair of the Organizing Committee of the 57th edition of AIJA's  (Association Internationale  des Jeunes Avocats) annual congress, held in Rome: "Sustainability and the Law: Planet. People. Future.". Among other initiatives, Portolano Cavallo provided all the Congress' participants with reusable water bottles (see picture above).
SUSTAINABILITY COMMITTEE
In 2020 we created some internal committees, made up of professionals and staff members, which periodically meet and raise ideas on how to improve life in our offices and everyone's well-being. One of them is the "Sustainability Committee", dedicated to proposing and carrying out projects on sustainability initiatives for the Firm to adhere.
ASSOCIATIONS

To celebrate the #WorldEnvironmentDay 2020 we have realized a project which we were…cultivating since a few years: we planted 40 cocoa trees in Camerun, thanks to Treedom.
In 2022 we have expanded our forest: it is now made of 65 cocoa trees, one for each member of the Firm, which compensate 4 tons of CO2 emissions.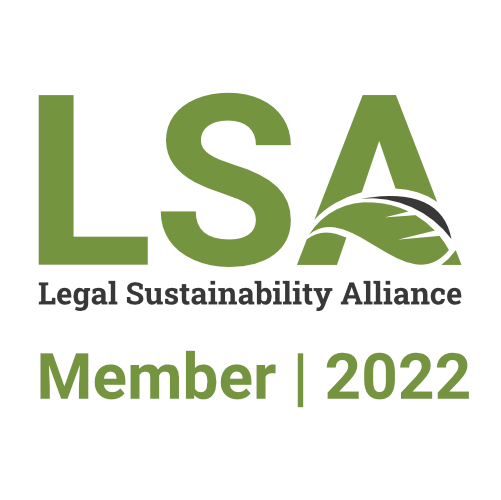 We joined the Legal Sustainability Alliance (LSA), a movement of law firms and related organizations committed to working collaboratively to take action to improve the environmental sustainability of their operations and activities.
PRESS REVIEW (ITALIAN)