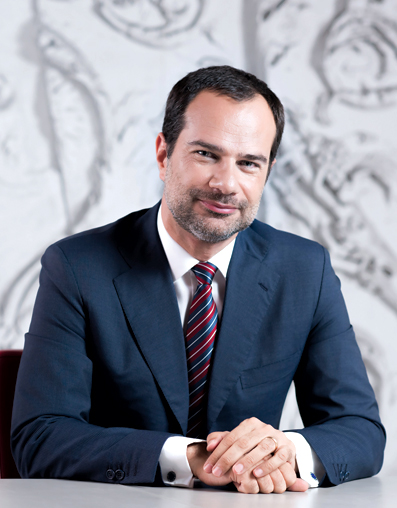 Francesco Portolano offers transactional advice to foreign publishing groups and Italian subsidiaries of multinational mass media companies. One client points out that Portolano is a 'tough negotiator,' and appreciates his ability to 'combine M&A skills and knowledge of the media market dynamics'."
Francesco's thirty year experience includes advising on M&A, private equity and venture capital matters, as well as joint ventures and corporate governance issues. Most of his work is for US clients acquiring Italian companies, mostly in the digital/media sector, including devising and negotiating complex corporate structures to tackle issues such as foreign control restrictions, government regulatory  approvals, cross-media ownership, etc.
In the 2012 Financial Times Law 50 report Francesco was ranked among the "top 10 legal innovators in Europe". According to the report Francesco "leads 'a team of lawyers who refuse to be limited to inside-the-box thinking' [and] tackled each challenge with deep insight and a tireless fascination for innovative approaches, with the sort of dynamic legal skill set one rarely sees in Italian media counsel".
Francesco is ranked by both Chambers Global and Chambers Europe for Corporate and M&A (Band 6), by Chambers Europe for TMT: Media (Band 2), by Legal500 for TMT ("Leading Individual"). He is also "Highly Regarded" by IFLR1000 for M&A, Private Equity and Media. Francesco was first ranked by Legal500 in 2005, at age 35.
Furthermore, Francesco is ranked by Who's Who Legal in several guides: he is a "Global Leader" in WWL: Corporate Governance 2020, WWL: Data 2021 (both in the "Information Technology" and in the "Telecoms & Media" categories) and WWL: M&A 2020, in addition to being included among the Italian experts ("National Leader") of the "Data" and "M&A and Governance" practice areas in the WWL: Italy 2020 guide. Who's Who Legal also ranked him as a "Thought Leader" in the Corporate Governance, Data ("Information Technology" and "Telecoms & Media" categories) and M&A chapters of the WWL: Thought Leaders 2020 guide.
He is also ranked as one of the top 6 Italian media lawyers in the world by the 2019 "Expert Guides" by Legal Media Group.
In 2018, for the fourth year in a row, Francesco has been included in the "Lawyer of the year" ranking of the top 50 lawyers in Italy by legalcommunity.it.
Francesco worked in the Rome and Chicago offices of Baker & McKenzie from 1992 to 2001. During his 3 years in Chicago Francesco was responsible for the Italian desk, he was a member of the EMEA practice group and worked on outbound and US-bound as well as domestic transactions and multi-jurisdictional transactions.
He was a member of the Technical Staff of the Ministry of Communications in 2006/2007, focusing on corporate issues in the TMT sector. He is past Co-Chair of the International Private Equity and Venture Capital Committee of the ABA Business Law Section.
Francesco has  obtained an LLM from the University of Chicago Law School (which he attended while working full-time at Baker & McKenzie). In 1991, at age 21, he graduated summa cum laude from the LUISS Guido Carli University. Francesco is admitted to practice before the Italian highest courts.
Foreign languages: English (speaking proficiency).
Francesco is a member of the Milan Bar Association (A-2017001840).
Francesco Portolano handles transactions including share deals and corporate reorganisations. He regularly assists clients in the field of media and technology."
Francesco Portolano frequently assists media clients with IP issues, M&A deals and regulatory concerns. He is also active in litigation cases representing entertainment and film sector clients."
Francesco Portolano is brilliant and very business minded. He has a great understanding of the dynamics of any transaction and is a truly trusted adviser."
Back