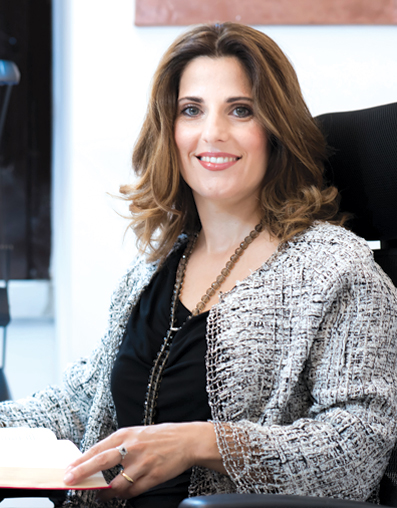 Practice area contact for:
Barbara assists domestic and international clients on
corporate law
and in particular on merger and reorganization operations.
Her work also includes advising businesses on all legal aspects of interacting with consumers, as well as internet and e-commerce, while also being a speaker at seminars on these topics.
Barbara has over 18-year experience in real estate contracts: private contracts, leases, procurement agreements for construction works and development of premises, transfer of business units in the retail sector, sale and purchase of real estate assets. She also assists domestic and international clients on commercial law issues, such as agency, dealership, distribution agreements and in general agreements relating to commercial distribution networks.
Since 2006 she co-authors the Doing Business report, published annually by the World Bank, and she authors a number of articles published in trade journals on commercial contracts.
Barbara joined Portolano Cavallo in 2002 and in the same year she graduated from the law school of La Sapienza University in Rome. In 2005 she attended the Columbia Summer Program in American Law at the University of Amsterdam.
In 2007/ 2008 she has been on secondment at a global leading multinational in the online travel sector, dealing with the drafting of every type of contract related to the activity in Italy.
She is a member of the Professional Women's Network of Rome (PWN Rome).
Foreign languages: English
Barbara is a member of the Rome Bar Association (A-33526).
Back