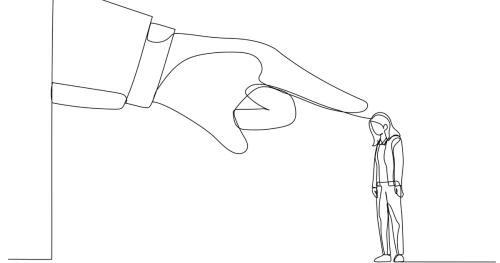 Thanks to Rosa Maria Torraco for collaborating on this article
In the order of February 3, 2023, No. 3361, the Supreme Court ruled that the dismissal of an apprentice who had recently been pregnant could be considered a discriminatory act, even if the decision was made at the end of the training period.
BACKGROUND
A former apprentice at a banking institution filed an appeal under Article 38(3) of Legislative Decree No. 198/2006, claiming that her employer had discriminated against her because she was the only apprentice out of about 200 who had her apprenticeship contract terminated.
The plaintiff claimed that she was the subject of discrimination because she had carried to term two pregnancies while she was an apprentice.
While the court of first instance granted the woman's appeal, ordering the employer to cease the discriminatory behavior and to return the plaintiff to the job she had previously held, the Cagliari Court of Appeals reversed the first-instance decision, stating that the employee's evidence of the discriminatory nature of the employer's behavior lacked the specificity and consistency required to constitute presumption of discrimination and that termination of the apprenticeship after the training program should be considered a "neutral" act.
THE ORDER OF THE SUPREME COURT
The Supreme Court overturned the lower court ruling based on the following:
By virtue of attenuation of the probation regime under Article 40 of Legislative Decree No. 198 of 2006, the employee was only required to prove that she was the target of a factor of discrimination and that she suffered disadvantageous treatment in connection with that factor. According to the court, this may be demonstrated on a presumptive basis also using statistical data.
According to the Supreme Court, the appellate court should have verified:
(a) Whether discrimination could be presumptively deduced.
(b) Whether the employer could have overcome this presumption.
The court of appeals failed to do so, and that is why the Supreme Court decided to overturn its decision.
CONCLUSIONS
The Supreme Court admitted the possibility of proving the existence of a discrimination factor on the basis of statistical facts, an option that is already ensconced in jurisprudence, as in the case of the failure of ITA Airways to hire pregnant flight attendants (please refer to our previous article: The Court of Rome: Not hiring women due to pregnancy is discriminatory).
Also, it was the employer's responsibility to overturn this presumption by proving that its decision was dictated by free choice and not motivated by discriminatory reasons.
Back