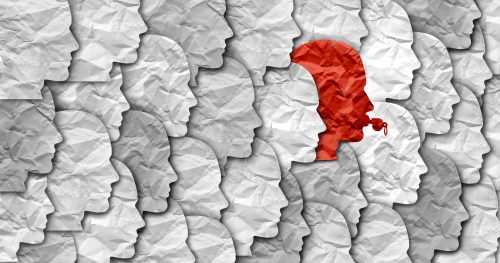 Thanks to Vittorio Giuliano for collaborating on this article
On August 2, 2022, the Italian parliament approved the draft law on delegation to the Italian government to transpose into national law a series of EU directives and regulations ("2021 European Delegation Law"),[1] including Directive (EU) 2019/1937 of the European Parliament and of the Council, providing common minimum standards of protection for a variety of subjects in private and public organizations reporting breaches of EU legislation in specific fields ("Whistleblowing Directive").[2]
The Italian parliament had already granted a first delegation to the government with respect to this matter, in order to comply with the first deadline as of December 17, 2021 provided by the Whistleblowing Directive.[3]
Since the Italian government failed to meet that deadline, the parliament had to renew the relevant delegation.
Section 13 of the 2021 European Delegation Law provides specific requirements and principles to which the government shall be subject to, in implementing the Whistleblowing Directive, that replicate those already established by the previous delegation law approved by the parliament on this matter.
Specifically, in adapting the current Italian whistleblowing regulation to reflect the Whistleblowing Directive, the Italian government shall:
coordinate the EU regulation with existing internal provisions by ensuring a high degree of protection for and safeguarding of whistleblowers, also operating all the necessary abrogation and adopting appropriate interim provisions;
introduce/maintain provisions more favorable to whistleblowers to ensure the highest levels of protection;[4]
make appropriate adjustments to existing provisions to align the national legislation with EU legislation, including with respect to crimes or misconduct undermining the impartial treatment of the public interest, as well as proper organization and management of the entity.
The government is required to implement the new regulation on whistleblowing within three months starting from the entry into force of the 2021 European Delegation Law. Therefore, we will need to wait for this regulation to be published in the Official Journal of the Italian Republic to have a precise deadline for the relevant implementation.
However, in light of recent political events, there may be some delays. The current government is in office only to conduct day-to-day business and may not be considered fully vested with the powers to fulfil the delegation.
[1] Draft Law (C-3208) available here.
[2] We dealt with the main features of the Whistleblowing Directive in our previous article (here).
[3] Indeed, Section 26(1)(2) of the Whistleblowing Directive expressly provides that "1. Member States shall bring into force the laws, regulations and administrative provisions necessary to comply with this Directive by 17 December 2021. 2. By way of derogation from paragraph 1, as regards legal entities in the private sector with 50 to 249 workers, Member States shall by 17 December 2023 bring into force the laws, regulations and administrative provisions necessary to comply with the obligation to establish internal reporting channels."
[4] In accordance with section 25(1) of the Whistleblowing Directive titled "More favourable treatment and non-regression clause."
Back