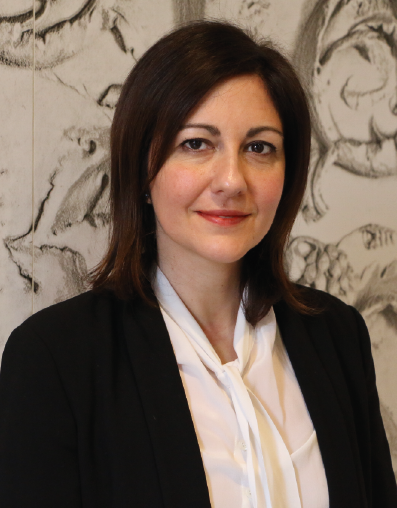 Ilaria Curti enters the numerical rankings following strong client support, with one praising: 'She is very prepared and always available for any support we need. She is very practical, and this is very important from the company's point of view.' She advises clients from the media, automotive and fashion sectors on cybercrime issues, insurance fraud and bribery as well as compliance."
Ilaria Curti joined Portolano Cavallo in 2020 as counsel to lead the Internal Investigations Group.
Ilaria focuses on internal criminal investigations and also assists clients on white collar crime, including defending individuals and companies in criminal proceedings and consulting on Legislative Decree No. 231/01, compliance, and whistleblowing, especially for clients in the Life Sciences sector. She also advises on crisis management and defamation.
Thanks to her background and expertise in the field of investigations, especially cross-border ones (for example in connection with FCPA, OFAC, UK Bribery Act, etc.), Ilaria is the only Italian attorney listed world-wide by Global Investigations Review in 2017 in its "40 under 40" report and from 2018 in its "100 Women in Investigations". She is also ranked by Chambers Europe 2021 as an "Associate to watch" in the Compliance area and in Band 3 in the White Collar Crime area. Who's Who Legal has included Ilaria in the category of "Future Leaders" in the WWL guide: Investigations 2019.
Ilaria also has specific expertise in the area of trade compliance, assisting leading multinational groups on complex export control issues and the circulation of "dual use" goods.
Prior to joining Portolano Cavallo, Ilaria worked with DLA Piper, where she was a senior professional in the White Collar Crime, Investigations & Compliance Group. Prior to that, she was an associate at CMS Adonnino Ascoli & Cavasola Scamoni in the Corporate Crimes, Compliance and Investigations Department.
Ilaria is the author and co-author of numerous publications in her areas of expertise and is a regular speaker or lecturer at seminars, conferences and specialist courses on corporate criminal law. She is a member of the Women's White Collar Defense Association (WWCDA) and the International Bar Association (IBA).
She graduated in law from the University "Roma Tre" in Rome, and in 2005 she obtained a master's degree cum laude in Investigations and Criminology at the University "La Sapienza" in Rome.
Ilaria is member of the Professional Women's Network of Rome (PWN Rome).
Foreign languages: English.
She is a member of the Italian Bar Association (A38418).
Clients describe Ilaria Curti as 'highly competent and flexible.'' She has expertise in a range of compliance matters, notably Law 231 organisational models."
Rome-based Ilaria Curti of Portolano Cavallo is skilled in a range of compliance matters, notably Law 231 organisational models. 'She provides advice that is precise, error-free and very clear', affirms a client."
Back