What innovators say: Interview with Marco Pugliese – COO at Walle Mobility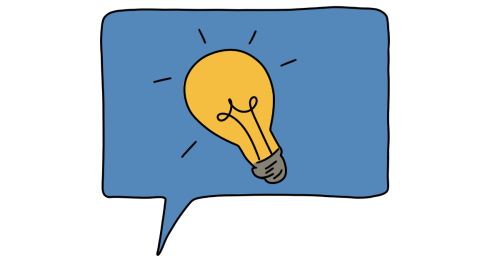 Marco Pugliese (COO at Walle Mobility) talks about what means to be one of the first Advanced Air Mobility companies in Italy and Europe.
How did you come up with the idea for Walle Mobility? What do you do, and what is your mission?
Walle Mobility was meant to be one of the first Advanced Air Mobility companies in Italy and Europe. Our mission is to change the way people move around in the not-too-distant future.
You're working in a newly created and somewhat fragmented regulatory framework. Recently introduced European regulations established U-space rules, and now it's up to the competent players in each of the Member States to implement those regulations. As a player in the sector, do you think that the European regulations provide an adequate regulatory framework for Urban Air Mobility? Do you think the tentative timeline for launching first connections (e.g., for the Milan-Cortina 2026 Winter Olympics) are realistic?
Through the EASA (European Union Aviation Safety Agency), Europe is moving to regulate a sector that is developing very quickly (even too quickly) compared to the usual process in the aviation world. Therefore, it's not realistic to expect all the rules for the Advanced Air Mobility sector to be set forth in a short time. The U-space regulations that took effect on January 26 can't completely meet Urban Air Mobility needs because inevitably they are still dealing with drones: small aircraft that are autonomous or piloted remotely and do not need humans on board. It's certainly a start, but the regulations that companies like Walle are waiting to see issued are still a long way off.
We were the first in Italy to suggest that the Milan-Cortina 2026 Olympics should be targeted as a turning point for the sector, and personally I'm still convinced that it serves as a good milestone, but I don't think service will be commercially available at that time. Most likely the Olympics will turn out to be useful for showing the public at large what Advanced Air Mobility is through demonstration flights and presentations, but I don't think there will be much more than that.
Beyond the regulatory context, what are the main issues faced by Urban Air Mobility projects today?
Every link in the value chain faces its own issues. Below I'll list just some of those that still need to be resolved:
– OEMs, which build aircraft, need to deal with the issue of battery weight and propulsion systems in general;
– vertiport builders have to figure out the areas they need and include them within a broader city planning that takes into account cities' needs;
– companies like Walle cannot obtain the permits they need because those depend on the certified aircraft they'll use and at the moment those aircraft don't exist—and the regulations for certifying them don't exist either;
– administrations who want to integrate an Advanced Air Mobility network into preexisting public transport systems don't know, as an example, how air traffic will be managed effectively or what the preferred routes will be; in this scenario, educating the public and making good choices remains unattainable.
In other words, there's still a lot of work to do.