What innovators say: Interview with Enrica Angelone – CEO at Wallife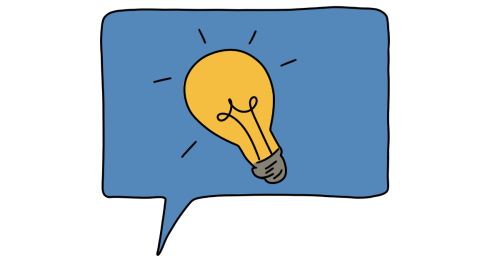 Enrica Angelone (CEO at Wallife) talks about what means to be a scaleup, and in what it differs from a startup – including the management and organization, business development strategies, as well as the criticism of the process of transition from startups to scaleups.
Enrica Angelone, CEO, Wallife
1. Beyond the guidelines included in books dealing with the definition of a scaleup, when can a startup effectively be categorized as a scaleup by the market/investors?
According to the Eurostat-OECD Manual on Business Demography Statistics (OECD, 2007), one definition of a scaleup company is as follows: "a scaleup is a company that has an average annualized return of at least 20% in the past 3 years with at least 10 employees at the beginning of the period." There are a variety of opinions and thresholds for determining that a company is in the scaleup phase. But scaling up is not trivial, and based on my experience it should not be limited just to achieving a certain critical mass. It is an ongoing process. Every time a growth initiative—which can be a new product, a new process, a new idea—tests positively and, therefore, shows traction in the company's reporting, it is time for scaling up, which means doubling down on investments and accelerating growth. But one thing that I like to stress is that scaling up should be sustainable. By sustainable, I mean consistent growth, not a spike of a quarter or two, but long-lasting growth that is not only profitable but also self-sustained. It translates into adapting the startup organization and steering the business, balancing structure and flexibility to ensure a path to profitability. Therefore, many companies fail to get to next phase.
2. How critical is the process of transition from a startup to a scaleup?
Very critical. As reported by Verne Harnish in his book Scaling Up, out of the 28 million firms in the United States, only 4% reached more than 1 million dollar in revenues, achieving the size of a scaleup company. However, it's the next step that we are focused on. Only 10% of the startup entities that reached the size of a scaleup ever made it to 10 million dollars in revenues. Thus, only 1 out of 10 scaling-up companies survive till the next "valley of death."[1]
Why is it so difficult? A number of barriers can prevent a company from going to the next level, but ultimately it comes down to people, processes, and tools. When a company reaches the "village" stage,[2] it needs executives to manage multiple managers. First, it must recognize the need to hire additional senior personnel from the market, and, second, it must integrate new roles into the organization; these are extremely delicate tasks, and tasks that cause many companies to fail. Similarly, regarding processes, when you only have a few employees, communication flows smoothly and you don't perceive the need to document processes. However, if the sales volume soars suddenly and your organization needs to grow more quickly than you expected, optimizing and documenting processes becomes crucial to making your customers and your own team happier. One of the most common recurring frustrations for a scaling-up company is lack of clarity about who does what and lack of a clear design of how operations are expected to work. This can lead to high attrition rate among both employees and customers.
This is why scaling up is so difficult; on top of the market challenges of growing in a competitive environment, which is typically a focus of company strategy, it requires careful management of resources and progressive change to the organization, processes, and tools to adapt the company without resulting in an overengineered expensive organization that lacks any sort of flexibility.
3. What are the differences in a company's management and organization in the transition process from a startup to a scaleup?
The most important thing to get right is how to correctly scale an organization. I have witnessed how this can really destroy something that is of great value to a company: its culture. Having a scalable organization is not just about bringing in seasoned senior managers, although that is often the first step for many scaling-up companies. The goal of a scalable organization is to ensure the ability to deliver increasing quality of results in a short timeframe, without requiring a level of resources that would offset the value created by execution of the strategy. Of course, the difficult part is to get capacity planning right, since if you have spare capacity sitting on the bench waiting for volumes to finally show hockey-stick growth, your organization will become highly inefficient. Further, the consolation that the organization is potentially scalable does not really win in the boardroom.
The goal is to embed in the organization resources and capabilities that could be utilized for a scaleup when needed; this would help anticipate growth just enough to be able to capture opportunities at a reasonable cost. Does that sound like a dream? Well, it is certainly a delicate balance. One of the most efficient ways to be scalable as an organization is to invest in training to develop your resources beginning in the early days. When growth starts putting pressure on the organization, larger teams need to be split up. If you have invested in good leadership training, that will simplify the process of reorganizing the teams into smaller and more specialized teams, as you already have the team leaders in-house.            
4. Scaleup challenges: How do the business development strategies and ways of raising new capital differ for a scaleup?
A startup's focus is to sign the first customer, whatever it takes. That can be crazy expensive, time-consuming, and totally not scalable, but it is the most important goal toward achieving the next step. But a scaleup's focus is to grow the number of customers, and the simple truth is that making one customer happy is easier than making 100 customers happy. If growth happens too fast and you have not planned to upgrade your organization accordingly, a spiral will be created, taking you to the bottom. Your most loyal customers will no longer recognize the trusted vendor who used to deliver excellent quality. Therefore, for a scaleup execution should be the focus, and you should plan to grow the organization consistently with the business and report with a good level of accuracy KPIs and measures that can drive the decision-making process. A scaleup needs to keep growing at a fast pace without creating a long list of complaints from customers, vendors, and employees; otherwise it may jeopardize its ability to raise the next round. Raising money is a completely different story for a startup, where it is really based on the core team, the founders, and their ability to demonstrate their commitment to the business idea. I have had a few opportunities to invest in startups and frequently the founder is not even working fulltime for the company, which makes no sense to investors. For a scaleup, the focus is business strategy and the ability to continue growing across multiple channels or, as another example, multiple geographic locations. It is fundamental for a scaleup to raise funding to have the right metrics to demonstrate the scalability of the business idea. As an example, I want to mention the story of a company called Pica Group, a scaleup providing cutting-edge technology that enables a direct, immediate (nearly real-time), and smart photo-sharing service: from the photographer to the customer. The company is active in the mass-events market, mainly in sports and the tourism industry. Therefore, it has had a global mindset since its inception, because mass sports and tourism events intrinsically attract people all over the world. Given this specific formula, the startup scaled globally, and as we speak it has achieved the milestone of delivering 60 million pictures worldwide. Its customers are all global multi-country companies and it has more than 600,000 registered users globally. It had no choice but to think globally from day one, and therefore it can demonstrate an ability to manage the complexity of scaling outside the domestic market, which was instrumental to its fundraising.
5. Is it easier for a scaleup to attract foreign investors?
I would say it is challenging to attract foreign investors if you are not a scaleup! Sophisticated investors will not invest in business ideas tested in a domestic market if they can't see market validation and don't believe that they can be scaled across countries. One of the most important values that an investor can add is helping the startup connect with other businesses or with potential candidates, and it is usually complicated for an investor with no presence in a country to offer those opportunities. Therefore, foreign investors will wait until a scaleup is ready to expand geographically to be able to maximize their investments by leveraging their networks and their portfolios.
Another reason it is easier for a scaleup to attract foreign investors is because scaleups usually seek higher amounts of money—so bigger rounds of financing—which are more appealing to organizations like VCs operating in multiple countries, while a startup can raise a seed round or an A round just by tapping into its personal network or domestic investors. Of course, there are exceptions, but they are usually connected to the personal track record of the founder.
6. How might the Italian ecosystem and public institutions streamline the transition process from startups to scaleups, as well as facilitate the growth of scaleups?
A lot has been done in recent years. We would be remiss if we neglected to mention the Startup Act of 2012, which delivered a number of advantages for innovative startups and their investors—a plan for 5.3 billion euros from the CDP to be invested in Italian startups in the coming years (after the initial 1.8 billion-euro fund already partially invested since its inception in 2020). I would say that the level of attention has increased, but in my view, there are other tools to support scaleups in their growth. The first is facilitating expansion to other countries. Today, a company that wants to do business in a different country has quite of a lot of hurdles to overcome, such as regulation, tax, payroll, accounting, privacy, to mention just a few. There is a lot of bureaucracy! One idea could be to create a center of competence for scaleups to access in order to guide and simplify the process of starting a business in a different country, particularly within the European Community. Additionally, very often a startup does not survive because it runs out of money because the team has not used its money wisely. In those situations, a senior mentor can make a lot of difference. Mentorship is considered a best practice outside our country, while in Italy it is still largely underestimated. I hope that this will change in the near future and that a higher number of Italian startups will become unicorns!
[1] Verne Harnish, Scaling Up (Chicago: Gazelles, Inc., 2014), 25.
[2] Reid Hoffman and Chris Yeh, Blitzscaling (New York: Crown/Currency, 2018), 153.