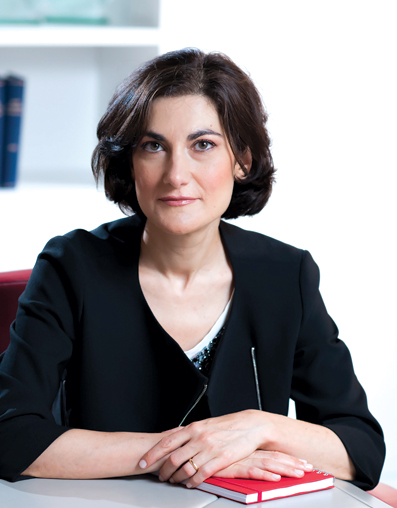 Practice area contact for:
Antonia Verna is appreciated for her availability, professionalism and competence."
Since 2012 Antonia is a partner of Portolano Cavallo, which joined in 2008.
Before that, she worked in London and Milan at a leading Italian firm, assisting Italian and foreign clients mostly in Mergers and Acquisitions, Private Equity and Joint Venture transactions. She has more than 20 years of experience on those matters.
In the last ten years she also developed a strong expertise with respect to Venture Capital transactions and startups.
Antonia is a regular speaker at conferences and seminars on the legal aspects of M&A and Venture Capital transactions. She has authored various articles on the above subject matters, which have appeared in a number of newsletters and online magazines.
She has been selected as a mentor for startups from several programs such as Endeavour, UnicreditStartLab, Boost Heroes, Z-Cube. She cooperates with the NECSTLab of Politecnico of Milan as teacher at the one-year course named "EleMenti d'Impresa".
Antonia is the treasurer and the only Italian board member of the European Women Lawyers Association (EWLA). She is an officer of the International Bar Association (IBA), member of the IBA D&I Council, and Chair of the Diversity and Inclusion Working Party set up by the European Regional Forum of the IBA . She is also member of the organizing committee of the IBA Startup Annual Conference.
In 2023, for the fifth year in a row StartupItalia, the Italian online magazine on innovation and startups, recognized Antonia as one of the "Unstoppable Women" who are changing Italy.
Antonia graduated cum laude from the Luiss Guido Carli School of Law in Rome in 1994, and in 1996 she completed a postgraduate specialization course in international business law at the Luiss Guido Carli School Business School. She received a master of laws (LLM) from Temple University, Philadelphia in 2000.
Foreign languages: English
Antonia is a member of the Milan Bar Association (2009002077).
Back