IVD devices: Extension of timelines for the application of Regulation (EU) 2017/746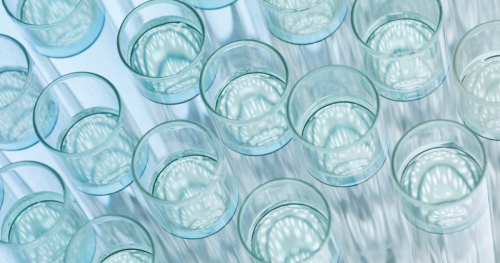 Regulation (EU) 2022/112 of the European Parliament and of the Council amending Regulation (EU) 2017/746 as regards transitional provisions for certain in vitro diagnostic medical devices and the deferred application of conditions for in-house devices was published on January 25, 2022.
The new regulation amended Articles 110, 112, and 113, providing new timelines for the implementation of Regulation (EU) 2017/746. In particular, the term of validity of any certificates issued under the directive has been extended from May 27, 2024 to May 27, 2025.
The European Commission explained that "the IVD Regulation will apply from 26 May 2022 as scheduled. However, there is a serious shortage of notified body capacity, making it impossible for manufacturers to conduct the legally required conformity assessment procedures in time. Without any legislative action, there was a risk of significant disruption in the supply of various essential in vitro diagnostic medical devices on the market, affecting the diagnosis of patients and their access to relevant health care."
In particular, devices for which the conformity assessment procedure pursuant to Directive 98/79/EC did not require the involvement of a notified body, for which a declaration of conformity was drawn up prior to May 26, 2022, in accordance with that directive, and for which the conformity assessment procedure pursuant to this regulation requires the involvement of a notified body, may be placed on the market or put into service until the following dates:
(a) May 26, 2025, for class D devices (higher risk devices, such as HIV or hepatitis tests);
(b) May 26, 2026, for class C devices (lower risk devices, such as certain influenza tests); and
(c) May 26, 2027, for class B and class A sterile devices (lower risk devices).
In any event, it is further specified that (i) the requirements of the regulation relating to post-market surveillance, market surveillance, vigilance, and registration of economic operators and devices shall apply to these devices; and (ii) the notified body that issued the relevant certificates shall continue to be responsible for the appropriate surveillance with regard to all applicable requirements relating to the devices it has certified.
Moreover, the application of certain requirements for devices manufactured and used in the same health institution (known as "in-house devices") has been deferred for two years until May 2024. If, however, a health institution can prove that an equivalent device is not available on the market, the transitional period will end in May 2028.
No change is proposed for CE-marked devices that do not require notified body involvement under the IVD regulation, or for "new" devices, i.e., devices that have neither a notified body certificate nor a declaration of conformity under the current Directive 98/79/EC. For those devices, the IVD regulation will apply as of May 26, 2022, as originally planned.