Investing in biotech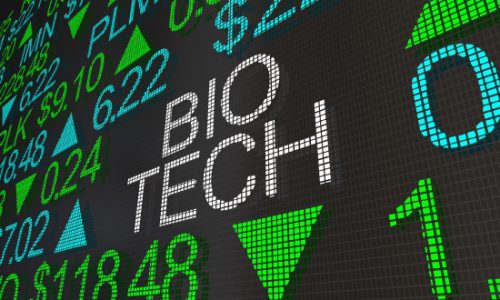 At the end of last year, our partners
Luca Gambini
and
Antonia Verna
talked to
Elizabeth Robinson
, vice chairman of the board of
Indaco Venture Partners
, and
Ciro Spedaliere
, partner in
Claris Ventures SGR S.p.A.
, about the last trends in venture capital investments in the biotech sector.
The main issues addressed were the following:
Do investments in biotech represent an opportunity today? What goes into an investment in this sector?
The U.S. market is the leader in this sector: in the last ten years we have witnessed an ongoing growth trend. In 2020, 1,073 transactions were carried out for a total of 28.5 billion dollars invested, a figure that is 50% higher than that for 2019. In addition, involvement of non-traditional investors is notable—they invested in 417 deals for a record value of 22.6 billion dollars (up nearly 73% over 2019).
Corporate venture capital figures are just as interesting: 253 deals for a total of 15 billion dollars. Undoubtedly, the Covid-19 pandemic has fostered a higher propensity on the part of companies to innovate their drug pipelines and, therefore, a greater inclination to invest.
Exit data is also meaningful: 73 companies that received investments from VC funds have made exits through Initial Public Offerings (the ""IPOs"") for a total exit value of 37 billion dollars, compared to the 11.5 billion received as initial investments.
The European market has shown tremendous growth: over the last decade, investments in the sector have doubled thanks to VC funds. In the last two years, biotech has received a lot of attention for obvious reasons related to the pandemic: investments in this sector in 2021 amount to almost 22%, figures that make biotech a sector that is anything but niche.
If we compare data from the United States, Europe, and China, we see 20% growth in investment in this sector (obviously the raw numbers differ). Also, while investments in the biotech sector used to be focused solely on the early stage, late-stage investments are now increasing in a significant way.
The United Kingdom ranks first in terms of the number of new VC funds established and the value of capital raised. It is followed by France, Germany, and the Netherlands. Notably, six new VC funds (one of which is Claris Ventures in Italy) were established in 2020. These have raised 5.36 billion of the 15.6 billion dollars raised since 2018 to date.
In recent years, 221 new biotech companies have been established in Europe. Exits have been diversified into M&A and IPOs. Only five of these companies are on the NASDAQ, with the rest on national European stock exchanges. Italy has certainly been a leader in IPO activities.
Turning to the Italian market, what stands out with regard to investments in the healthcare and life sciences sector is the lower number of transactions, which, however, are offset by the higher value of individual investments.
In light of this data, it seems clear that Europe is moving at two different speeds: many countries are growing, while others are not. What all European countries do have in common, however, is the presence of leading universities in the life sciences sector and the production of scientific literature. In fact, Europe is home to high-quality research centers, especially in cell and gene therapy experimentation and in the field of therapeutics for metabolic diseases. This is an excellent starting point, but its impact has yet to be felt in terms of patents filed and products designed for commercial purposes.
We asked Elizabeth and Ciro to answer some questions aimed at identifying and understanding the strengths and weaknesses of the world of biotech investments.
The biotech market continues to be perceived as a risky, niche market. Is that an accurate perception?
More than 20% of VC deals in Europe in 2021 were in the life sciences sector. That figure alone makes it clear that we can no longer talk about it as a niche sector. This sector is highly specialized, but that doesn't mean it's risky. It is important for those involved in fund management to surround themselves with experts, especially since this is an extremely regulated sector. When developing new drugs, biotech companies must take the following steps:
Disease identification, preclinical in vitro or "guinea pig testing," clinical trials, and government agency approval before they get around to selling a drug;
A clinical trial involves three phases:
Phase 1: small studies designed to find a safe dose for the "drug candidate" and determine how it might affect humans;
Phase 2: studies that may include 100 or more patients and focus on safety, short-term side effects, and determining the optimal dose for the drug;
Phase 3: larger studies that can include hundreds or even thousands of patients and focus on how effectively an experimental drug treats a target disease and how safe it is (including discovering the drug, testing it, and all other phases). A drug can fail at any time, but the fact that there are so many regulated phases allows us to mitigate the risk.
This is a long and risky path, but one with a huge economic return. Moreover, the goal of a VC fund is not to follow the drug along its entire path from preclinical testing through phase 3, but to concentrate and focus on one phase at a time.
Why do investments focus on early versus late stage?
If you invest at a later stage the risk is lower, but the return will be lower as well.
Those who enter an earlier phase, instead, take a greater risk (we are talking about a product still in the preclinical testing phase, with experiments still being performed on animals and not on humans). This risk, however, is compensated when you go beyond this phase because the return will certainly be greater.
What role do research and universities play in Italy? How do you explain the lower number of patents?
As evidenced by the data, Europe is a great promoter of science but struggles to make it a commercial product. According to a 2019 Nature report, in the biomedical scenario, Italy was second in scientific production but seventh in patent filings. First, this can be attributed to a problem of culture: the academy rewards publication more than the translatability of scientific results.
Second, it is undeniable that biotech arrived late in our country. Many Scientific Hospitalization and Treatment Institutes have excellent research centers, but there is a lack of knowledge about product development, technologies, and the reality of startups. Specific offices should be set up to support researchers in pursuing their scientific ideas.
What is unusual about investments in this sector?
There is no secret to success in this industry. However, there are critical issues that, if not mitigated, can lead to failure:
1) Patent ownership is critical. No investor will choose to invest where there is no ownership, which is why it is important at the outset to beware of public statements that may hinder the possibility of filing a patent;
2) Where there is a plurality of shareholders it is necessary to unite and dialogue with potential investors in a single voice;
3) A VC fund may play an active role depending on the structure of the entity in which it is investing. Often the VC fund has to do a lot of company building and even devise a business plan, since not all entities take this aspect into account. And this aspect turns out to be as important as the scientific side;
4) Each VC Fund has its own set of rules, so those looking for investors should study their options at the outset.
What lies ahead in the next few years?
There has been an explosion in the raising of capital now ready to invest in innovation.
The Covid-19 pandemic taught us the importance of the medical/pharmaceutical sector and how much more needs to be done in the treatment of certain diseases. Also, the regulatory process has changed, and it will never go back to the way it was: there are new ways to develop drugs, procedures that we need to speed up, and medical problems beyond Covid-19 that we have to take care of.
Indeed, in addition to the value of the returns on these investments, don't forget that investing in this area has direct benefits for people: it can save people's lives.