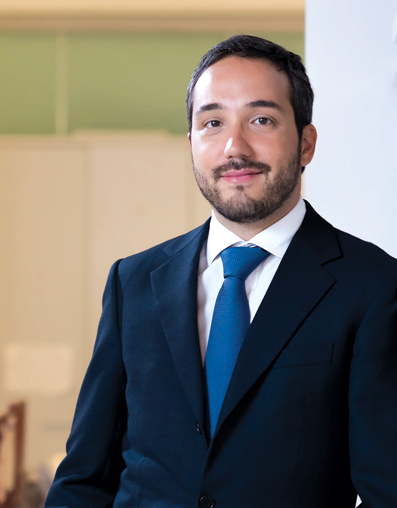 Luca Gambini and Elisa Stefanini are both experts and pragmatic persons, easy to access, get to the point and very well understand client's needs. They understand and can evolve in an increasingly digitalised landscape They are international in their practice."
Luca is a partner in Portolano Cavallo's Life Sciences and M&A practice groups since January 2018.
Luca has been ranked by Who's Who Legal as a "Global Leader" in the Life Sciences – Transactional 2021 and the M&A 2021 guides and as a "National Leader" for the Life Sciences and M&A and Governance areas in the Italy 2021 guide.
He focuses his practice in domestic and cross border M&A, private equity and venture capital transactions acting for investors and companies at all stages of development across the spectrum of life sciences and technology industries, including biotechnology, medical devices, pharmaceutical, and digital/information technology.
He has also gained a strong and extensive experience on commercial contracts for clients operating in the Life Sciences industries, including the drafting and negotiation of pharmaceutical products' manufacturing, supply, distribution and co-marketing contracts, as well as clinical trials and proctoring agreements, and other commercial and IT agreements.
Luca contributes regularly to newsletters and journals on M&A and Life Sciences topics; he authored the articles "Pros And Cons of Earn-Out Construct in Life Sciences Merger and Acquisition Transactions" and "How to survive to financial crisis, political changes and other adverse events: an overview of MAC clauses in recent transactions with an in-depth analysis of the Abbott Laboratories/Alere Inc. case" (both articles published by Bocconi Legal Papers), and he co-authored the Italian chapter of The Life Sciences Law Review and contributed to the ABA European Private Target M&A Deal Points Study 2017.
Prior to joining the firm he completed an internship with a law firm in Washington DC and he has been on secondment at the M&A and Private Equity department of Morrison & Foerster LLP in New York City, assisting some of the main US and Canadian private equity funds.
He graduated in 2006 from LUISS Guido Carli University.
Foreign languages: English
Luca is a member of the Rome Bar Association .
Luca Gambini possesses 'amazing project management skills' and a practical approach, business acumen and an ability to understand the sensitivities of both the client and the other party'."
Luca Gambini is a standout practitioner who draws praise for advising clients on complex transactions relating to biotechnology and medical devices."
Back