Decentralized clinical trials: The current scenario and forthcoming European guidelines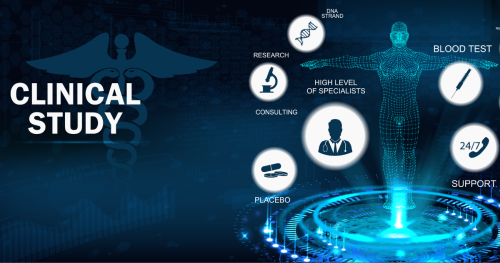 Thanks to Emanuele Mirra for collaborating on the English version of this article
The Italian version of this article has been published on September 21, 2022 on AboutPharma.com, within our bi-monthly column on the new Clinical Trials Regulation EU 536/2014.
On August 30, the European Commission (EC), heads of medicines agencies (HMAs), and European Medicines Agency (EMA) published the 2022-2026 work plan for the Accelerating Clinical Trials in the EU (ACT EU) initiative. The initiative, which was launched in January 2022 concurrently with full applicability of Regulation (EU) 2014/536 and with the Clinical Trial Information System (CTIS), consists of a series of actions aimed at supporting implementation of new clinical trials legislation, as well as strengthening the European ecosystem in terms of modernization and development of trial activities, with a particular focus on clinical trials involving multiple countries and using digital technologies.
One of the priorities is adoption of specific guidelines for decentralized clinical trials ("DCTs") by the end of 2022. This could give rise to the development of regulation of decentralized studies in Europe. In many countries, including Italy, such studies lack a reference regulation.
Decentralized clinical trials in Italy
In the absence of specific regulations for DCTs, the feasibility of using digital tools to carry out certain remote activities as part of a clinical trial depends on case-by-case evaluation of research protocols by the regulatory authorities and ethics committees.
During the pandemic, the Italian Medicine Agency ("AIFA") issued guidelines for management of clinical trials in an emergency scenario. The guidelines introduced exceptional temporary measures designed to allow, among other things, the remote management of certain trial phases—such as monitoring and home care activities—to ensure that studies would remain ongoing. Application of these guidelines was limited to the period of the Covid-19 emergency, but use of digital tools in clinical trials has now increased to the extent that a kind of hybrid model is slowly becoming established practice. This was recently discussed by the Istituto Superiore della Sanità (ISS) in its important publication "Decentralized Clinical Trial e telemedicina: nuovo approccio alla sperimentazione clinica per facilitare il paziente e velocizzare la ricerca" ("Decentralized Clinical Trials and Telemedicine: A New Approach to Clinical Trials to Facilitate the Patient and Speed Up Research") published in March 2022.
Hybrid studies
The ISS paper reports data showing "how the implementation of decentralized, or rather 'hybrid,' clinical trials is already a reality in Italy" and notes that without digital technologies we would not have been able to carry out the large volume of studies conducted during the pandemic, including those on SARS-CoV-2 vaccines.
This reading is confirmed by a study conducted by the Smith Kline Foundation and FADOI and published in the journal Tendenze Nuove issue No. 1/2022 (edited by Gualberto Gussoni), entitled "Implementation of Decentralized Clinical Trials in Italy: Why and How?"
Nevertheless, the regulatory framework is not yet adequate to provide the regulatory coverage necessary for this type of study.
The main regulatory hurdle: Informed consent
The main regulatory obstacles to developing a remote clinical trial model relate to informed consent and the management of experimental medicines.
With regard to the former, no legislation regulates electronic consent and/or electronic signature for providing informed consent. On the contrary, according to Legislative Decree 211/2003, consent must be acquired in writing and must be dated and signed by the patient.
The AIFA guidelines covering management of clinical trials during the pandemic allowed telephone calls (followed up with confirmation emails) and validated electronic systems as alternative procedures for obtaining informed consent from patients when enrolling new patients. However, these alternative procedures did not exempt investigators from obtaining written consent as soon as possible, at the time of each participant's first visit to the site.
The Guidelines for the Collection of Informed Consent for Participation in Clinical Trials, issued by the National Coordination Center for Ethics Committees in 2020, provide that consent is to be routinely collected in the presence of the subject and by signing paper forms, but "in selected situations to be evaluated on a case-by-case basis, interactive telematic tools may be used for patient information processing and/or consent collection," to facilitate the participation of all potentially interested patients.
In other words, electronic consent and/or electronic signatures seem to be allowed only in specific circumstances, to be evaluated on a case-by-case basis.
Management of experimental medicines
The delivery of experimental medicines directly to patients' homes is currently prohibited by the Ministry of Health Decree of December 21, 2007, which stipulates that an IMP (investigational medicinal product) must be sent by the sponsor/CRO to the pharmacy at the trial site, which then arranges for its registration, proper storage, and delivery to the investigator.
However, the AIFA guidelines on pandemic management introduced the possibility of agreeing on direct deliveries from the hospital pharmacy to trial subjects on the recommendation of the hospital pharmacy director and the principal investigator, including through the use of dedicated couriers. In cases in which the Promoter/CRO had an authorized depot where the medicine was stored, direct delivery by the depot to the trial subject was also contemplated, though only for the period limited to the abovementioned emergency.
These measures were dictated by the need to manage an exceptional emergency that is now (hopefully) over and therefore can no longer be considered applicable. However, home delivery solutions for transporting experimental medicines from a hospital pharmacy to a patient's home could be used under certain conditions and in certain ways, especially if justified by specific clinical needs.
Telemedicine and remote monitoring
In this regard, the regulatory framework has taken steps forward due to the impetus of the pandemic, and numerous guidelines have been developed on telemedicine and its various facets, such as remote doctor visits, monitoring, assistance, and so on.
While these facets are not regulated with specific reference to clinical trials, they are activities that are permitted subject to specific requirements, so it will be up to sponsors and trial personnel to describe precisely how and under what conditions they can be used in research protocols.
Undoubtedly these remote activities will occupy an increasingly significant space in hybrid clinical trials. Of course, in this context, special attention will have to be paid to the management of patients' personal data and to establishing the roles and responsibilities of those involved in the processing in various ways.
A glimpse of the future
As stated in the ISS document, "The hope is that what was 'extraordinary' in the emergency in terms of conducting clinical trials through digital technologies will become 'ordinary' in the post-pandemic period."
The paper is referring to existing home practice management services via platforms, telemedicine and telemonitoring, remote patient data collection, and management via full digitization of medical records and the like.
In addition to calling for using fully the tools already available, the ISS mentions the possibility of creating new digital means to facilitate access to clinical trials, such as a "national web platform" created via public-private partnership that would contain information about current clinical trials. This would be used by patients seeking to identify trials available in relation to their issues while also offering the opportunity for "digital enrollment" in the relevant clinical trials.
Obviously, we are talking about the future, but hopefully the not-too-distant future.