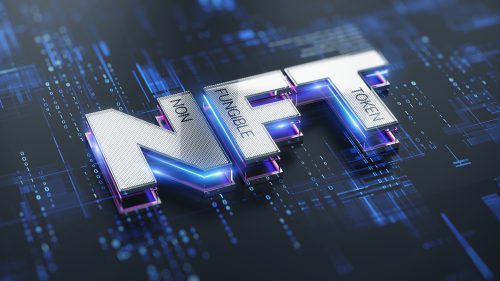 Prize promotions in Italy are heavily regulated under Italian Presidential Decree No. 430/2001 ("
Decree
"), as interpreted by the circulars and the Frequently Asked Questions first issued by the Ministry of Economic Development on March 30, 2017 ("
FAQs
"). The FAQs were most recently amended by the Ministry of Enterprises and Made in Italy ("
MIMIT
") on January 18, 2023.
In updating the FAQs —currently available on the MIMIT website (here, in Italian only)—the MIMIT (i) established a stance on new issues, such as promotions involving NFT and cryptocurrency prizes, (ii) made partial but material changes to matters previously covered by the FAQs, such as web-based promotions, and (iii) made slight immaterial changes to matters previously covered by the FAQs.
New issues: NFTs and cryptocurrency
The MIMIT amended FAQ No. 30 to clarify the issue of the lawfulness of promotions with prizes in the form of cryptocurrency or NFTs (non-fungible tokens).
Applying the general principles regulating prize promotions, the MIMIT stated that prizes cannot be provided in cryptocurrency since it is, for all intents and purposes, equal to money and under the Decree cash prizes are forbidden.
On the other hand, prizes consisting of NFTs, including those involving blockchain technology, are allowed under the Decree's rules on prizes because NFTs are intangible assets that can be evaluated economically and are subject to taxation, both at the time of issue and while circulating in the market.
Partial but material changes: Web-based promotions
According to the new wording of FAQ No. 6, any company, including a company based outside the EU without a registered office in Italy, that intends to carry out a web-based prize promotion in Italian territory may use any platform to collect participants' data, including a platform located abroad. Elimination phases and selection of winners and assignment of prizes must still take place in Italy.
Therefore, from a practical standpoint, a server hosting the software that allows the promoter to manage preferences, perform random detection, and run user interaction systems, as well as systems that exploit gaming abilities and the like, must be located in Italy, and the promoter must implement a mirroring system, or a similar system, for the data needed to select a winner or winners (such as tests/games to be performed by contestants, drawings, and the like) as well as for the consequent awarding of prizes in prize contests. In addition, an expert technical report must be made available to the notary or a delegate of the chamber of commerce with territorial jurisdiction, who must be present when prizes are awarded.
These changes seem to indicate that in the future the MIMIT may use a more flexible approach with web-based promotions. For example, the previous version of this FAQ specifically referred to non-EU and Italian companies only (while the new version makes explicit reference to any company); the previous version of this FAQ also required a mirroring system to collect participants' data (while the new version allows foreign platforms to be used for this purpose).
Just as a general note, the changes above may still raise interpretation issues. For instance, the new wording of FAQ No. 7 on prize contests carried out on social networks still requires the promoter to implement mirroring systems to collect participants' data, so it seems not to be fully aligned with the new FAQ No. 6.
Slight immaterial changes: Prizes with modest value and sanctions
The MIMIT has formally amended FAQ No. 10 concerning prizes with modest value, but it has implemented no material changes in this respect. From a practical standpoint, the modest value of a prize (which, in certain circumstances, may allow the promoter to disregard the requirements set forth by the Decree) is still assessed by the MIMIT based on the value of a pencil, pennant, calendar, or similar item (i.e., basically, a value not exceeding one Euro).
Moreover, the new FAQ No. 75 on sanctions refers to those provided in the Decree with no additional reference or interpretation.
Back