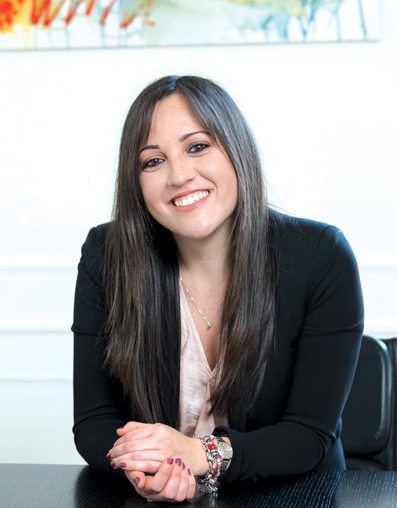 Counsel Donata Cordone focuses on the digital economy."
Donata is counsel of Portolano Cavallo since 2021.
She joined the firm in 2017 and has many years of experience in a variety of areas connected to the digital economy. She has great expertise in ecommerce, Internet, and new technology matters, particularly those that hinge on digital content, consumer protection, advertising, unfair commercial practices, brands, domain names, and unfair competition.
Prior to joining Portolano Cavallo, since 2017 Donata worked in the Intellectual Property and Information Technology department of Gianni & Origoni.
Donata was awarded her Law Degree by the Università commerciale Luigi Bocconi of Milan in 2005, defending her dissertation on Intellectual Property titled "The Italian Translation of Creative Commons Licenses".
In 2007, she earned her Master's Degree in Jurisprudence from the Università commerciale Luigi Bocconi, defending her dissertation on Antitrust laws titled "The Proposed Reform of Article 82 of the ECC Treaty: Discount Practices", which received the score of 110/110 cum laude.
Donata is ranked by Legal 500 EMEA 2023 as a "Rising Star" in the TMT area, and she is "Recommended" by Who's Who Legal in the Telecoms & Media 2023 and in the Italy 2023 ("Telecoms, Media & Entertainment") guides.
She is a member of the Global Advertising Lawyers Alliance (GALA) and of the Professional Women's Network of Rome (PWN Rome).
Foreign languages: English
Donata Cordone is member no. 2010002511 of the Milan Bar Association.
Counsel Donata Cordone's work on advertising, e-commerce, consumer protection and audiovisual media is highly regarded."
Donata Cordone excels at handling complex unfair competition and domain issues for clients in the e-commerce space."
Back