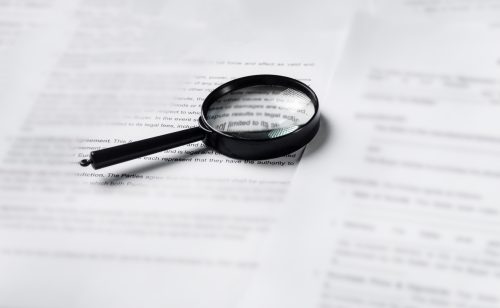 On March 24, 2022, the European Public Prosecutor's Office ("
EPPO
") published its
first annual report
, sharing statistics and data on its operational activities and key figures for the first time.
The EPPO is an independent body of the European Union established under Council Regulation (EU) 2017/1939 of October 12, 2017 ("Regulation") to combat crimes affecting the European Union's financial interests, such as VAT fraud and corruption.[1] It operates as a single office with a decentralized structure under 22 different criminal procedural law regimes. Although independent from national governments and national judicial authorities, the European Delegated Prosecutors (EDPs) investigate and prosecute according to national criminal laws and national procedural criminal laws and bring their cases before national tribunals.
The EPPO launched operations on June 1, 2021, and started processing the case backlog accumulated by national authorities before it became operational and the OLAF investigations backlog and also dealt with new reports of suspected fraud.
According to the report, to date EPPO operations have yielded decided advantages to law enforcement in cross-border investigations, such as:
Organizing coordinated searches and arrests across borders is much faster and more efficient than before, without cumbersome mutual legal assistance formalities;
The Case Management System has allowed the EPPO to establish connections between different investigations to identify more evidence to be secured and assets to be seized;
The European Delegated Prosecutors assigned a total of 290 assisting measures to each other.
Key 2021 figures
2,832 crime reports processed;
576 investigations opened since June 1, 2021;
515 active investigations as of December 31, 2021;
€5.4 billion in estimated damages in the active investigations;
€147.3 million in seizures, three times the EPPO's actual 2021 budget;
95 European Delegated Prosecutors were appointed, working in 35 EPPO offices in the 22 participating member states.
Most common crimes
The most frequent types of crime in the 515 active investigations concern:
Non-procurement expenditure fraud (31.8%): use or presentation of false, incorrect, or incomplete statements or documents, which resulted in the misappropriation or wrongful retention of funds or assets from the European Union budget or budgets managed by the European Union;
VAT revenue fraud(17.6%): carousel fraud, VAT fraud through missing traders, and VAT fraud committed within a criminal organization;
Non-VAT revenue fraud (13.4%): customs and anti-dumping duties fraud;
Procurement expenditure fraud (11.2%): the use or presentation of false, incorrect, or incomplete statements or documents. Forgery is a common inextricably linked offense;
Corruption (4%): active and passive corruption of public officials.
Italy's data
Italy plays a significant role in the EPPO organization, and it has more EDPs than any other member state.
Indeed, as of December 31, 2021, about 20% of total active investigations involved Italian EDPs. Out of the current 102 active investigations, 40 are of a cross-border nature.
The types of offenses investigated mainly concern (i) non-procurement expenditure fraud; (ii) non-VAT revenue fraud; (iii) VAT revenue fraud; and (iv) inextricably linked offenses.
Final remarks
The EPPO's first annual report shows that it contributed to more efficient and faster investigations, especially in cross-border cases where those activities were formerly reliant on mutual legal assistance.
This efficiency is mainly due to the working arrangements signed with the European Commission, Eurojust, Europol, OLAF, the European Court of Auditors, the European Investment Bank, and the European Investment Fund.
The EPPO's influence is poised to grow: agreements are under negotiations not only with non-participating member states, such as Denmark and Ireland, but also with non-EU countries, such as the United States. This suggests that the EPPO will continue to play a key role in cross-border investigations.
[1] In one of our previous articles (here), we discussed FAQs related to the EPPO's structure and functions.
Back