Venture capital watch: Interview with Marco Di Miceli (Sequitur Capital)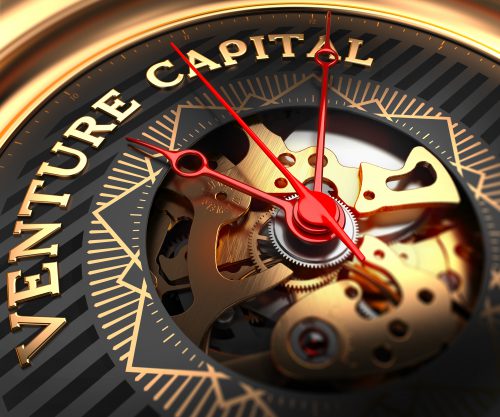 Marco Di Miceli
is
Partner and Co-founder of Sequitur Capital
, an independent investor focused on deep tech growth opportunities in Europe and the USA
Investment Structure: It is widely believed—at least in Italy—that the best tool for VC investment is underwriting one or more capital increases. However, this is not always true, in part due to recent regulatory actions that call for new positions and alternative investment instruments (or financing instruments—such as conversion financing). What's your experience with this? Have you ever used alternatives to equity (such as convertible SFPs or convertible financing)? If so, which alternative did you use, in what scenario, and why?
Being present in California since the inception of Sequitur Capital, we were exposed to SAFE contracts and convertible notes early on and have used them in our investments.
Generally, we prefer to use convertible, hybrid instruments when it is difficult to find the right balance between the amount of money needed by the scaleup and the percentage of equity we would end up with post-money.
To this extent, they offer several advantages. Specifically, they allow us to support promising scaleups without compromising their cap tables, while keeping the potential upsides and delaying discussions of valuation to a later stage. Conversion keeps the investor from potentially holding a stake so high as to be detrimental for founder(s) and the success of future rounds.
We welcomed the introduction of SFPs in Italy and have found ways to combine their flexibility with some of the most interesting features of financing instruments commonly used in the United States.
Corporate Governance: Let's start with what are typically the hottest topics in an investment transaction, meaning the post-investment corporate governance rules of the startup. Getting straight to the point, let's address the most important (and toughest) question on the matter: How do you believe a founder's need to have a free hand can coexist with an investor's need for oversight (obviously safeguarding their investment, and therefore indirectly the interests of the startup as well)? Based on your experience, are there guidelines or rules to follow to achieve a fair balance?
Sequitur Capital provides finance, expertise, and an international network to support our scaleups in their growth. During this journey, the founder(s) will have to deal with the increased complexity of their business: more clients, more employees, more markets, more countries, etc. It is part of our job to create a "safety net" around the founder(s) to allow them to try new solutions without jeopardizing the future of the company. Rather than dictating rules, it is important to foster the exchange of information and the adoption of a "what if/ask yourself why" approach that leads to rational decisions. If we have done our job well and decided to invest because we share the same goals, it will be natural for the founder(s) to ask our opinion without feeling diminished or, worse, intrusively controlled. We are happy to contribute to the growth of the company and are willing to understand how and why certain decisions are made, but ultimately it is the responsibility of the founder(s) to run the business and, frankly, their role is a key element in our decision to invest, too. All that being said, because of our expertise, as well as our capital contribution, we expect to be involved in key decisions (hence, we model the corporate governance accordingly), whether recurrent (i.e., annual budget) or extraordinary (i.e., new debt, share capital increases, dividend distributions, sale process, etc.).
Rounds of Investment: This is another subject that is often a hot topic of discussion and negotiation. In addition to asking your impressions on classic subjects (meaning your experience in terms of duration of lock-up, or pre-emption for all shareholders versus investors only), we'd like to hear your opinion—and to hear about your experience—regarding two clauses that are typically included on a term sheet or in an investment contract, yet perhaps best represent the conflict between investors and founders, or at least minority and majority shareholders: tag along (long considered a safeguard for minority shareholders) and drag along (which, instead, is usually seen as protecting majority shareholders) clauses. Do you think that's an accurate representation? What would you recommend to an investor and to a founder in terms of approaching negotiations on these subjects in order to arrive at the most equitable possible position?
It is difficult to generalize, as each company and round are different. However, a couple of points can be made. First, assuming that the outcome of the round is satisfactory for all the parties involved, any event that significantly changes it should be avoided unless it is for the greater good of the company. Thus, for example, if the VC invested based on the full commitment of the founder(s), they should not liquidate their stake (hence, the lock-up clause) because that would be contrary to one of the key assumptions that led to the round, and the valuation, and it can pose a significant distraction for the company and ultimately may misalign interests.
Second, the VC cannot remain a shareholder indefinitely. It has an obligation to return the capital to its LPs, and the founder knows this. Tag along and drag along clauses establish conditions that allow the value created during the investment cycle to be captured, while letting all the parties participate in that value creation. In my experience they are inevitable, and I would not characterize them a priori; it depends how they are written. For example, we would ask for a tag along when there is a change of control or a sale of shares by the founder(s), as those can alter the profile of the investment that we signed on to originally. The drag along clause is more controversial, because in forcing the sale it effectively reduces a party's rights. As such, it should be actionable only when there is an overwhelming majority supporting the sale, representing at least 70% of share capital, so that a minority cannot hold the others hostage. Even so, under certain circumstances, we can give a right to match the third party's offer to those who do not want to be dragged.
Time to Exit: definitely the goal for any VC investment. In your experience, which exit clauses are a must-have for the documentation governing a VC investment and what is your relationship—as an investor—with the most important of these measures (often hotly debated in VC transactions), meaning the liquidation preference?
Generally, we prefer simple, clean structures. We want to incorporate the principle that if nothing happens between the round and an agreed upon future deadline, then we can activate a sale/listing process. However, we do not like contracts that detail every step of the way, as they dredge up topics that are hypothetical at the time of the investment, can drag down the negotiation process further, and create potential for future litigation.
As discussed previously, tag along and drag along provisions are customary and part of the exit framework.
Concerning liquidation preference, we believe that 1x non-participating is reasonable.
Investor and shareholder/director relationship: One last thorny question: Based on your experience, what do you think are the most effective and useful mechanisms for governing the relationship between founders/key people and startup/investor in order to ensure that the founder of the startup is rewarded and incentivized? Do you think it makes sense to penalize (or "threaten") them with bad leaver mechanisms/penalties, or is it preferable to use a soft approach, perhaps one based on mutual trust and other more tangible incentive plans, such as stock option plans, reward systems, and so on?
I would make a distinction between incentives and remedies for bad behavior.
Founder(s) should be given an SOP that allows them to reap the benefits of their work and keeps them committed to the company, and the same applies at least to key employees, current and future. So, for example, we include vesting mechanisms in our contracts.
Good/bad leaver provisions define misconduct and its remedies and, much like tag along and drag along provisions, are a necessary evil. Without going into too much detail about what constitutes a good/bad leaver, in our view a bad leaver should lose all their shares, which are then offered to the other shareholders at their nominal value. The reason is that the bad leaver's acts cause significant harm to the company, the other shareholders, and the employees, so there can be no tolerance for such behavior. The consequences of the departure of a good leaver can be regulated in a more gradual way, including conversion of voting shares into non-voting ones, shares offered to the other shareholders at their fair market value, and unvested shares offered at their nominal value.