In the United States, Amazon launched RxPass, a subscription for online purchase of prescription drugs: Could it work in Italy?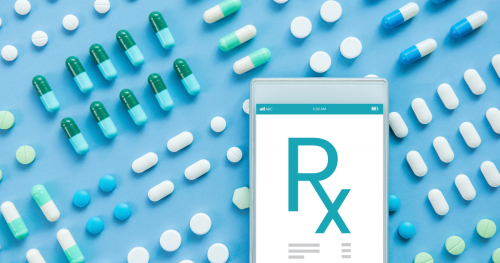 Amazon continues to expand in the health sector. A few weeks ago, the company introduced a new subscription service within the Amazon Pharmacy platform that allows subscribers to purchase more than fifty different prescription medicines for a low fixed monthly fee of USD 5.
How RxPass works
RxPass is currently available in most U.S. states as an add-on to Amazon Pharmacy, a platform launched in 2020. Amazon Pharmacy users buy prescription drugs for home delivery by uploading their prescriptions to the platform. Even uninsured users can purchase medicines, especially generics, at steep discounts compared to traditional channels.
While the basic service is open to all platform subscribers, the new RxPass subscription is available only to Amazon Prime members—a kind of subscription within a subscription. Amazon Prime members (at a cost of USD 139/year in the United States) can pay an additional USD 5/month to buy all the medicines they need, as long as they have prescriptions from their doctors and the medicines are included in the RxPass initiative. (The list includes hypertension, diabetes, hair-loss, and weight-loss drugs). Delivery is free.
As of now the service handles prescription drugs only and does not cover over-the-counter medicines, which Amazon has long sold on its marketplace.
The target group would seem to be people with chronic health conditions, including those without health insurance coverage, who need a steady supply of drugs to treat their issues. Amazon advertises RxPass as a less expensive solution than purchasing the drugs under a health insurance plan with a co-pay.
Could RxPass work in Italy?
In Italy, regulatory restrictions and bans would basically block such a service.
First, remote sale of prescription drugs is expressly prohibited by Article 112-quater of the Medicines Code (Legislative Decree 219/2006). Such products can be sold only in pharmacies by persons authorized to dispense them, namely pharmacists.
Additionally, the Amazon model would be severely restricted in Italy even if used only with over-the-counter medicines, which can be sold online. Only qualified entities (pharmacies, parapharmacies, and large-scale retail outlets) are allowed to sell medicines, and they are not allowed to do so to any company, even if it operates in the healthcare sector. Moreover, online sales of over-the-counter medicines are subject to prior authorization by local health authorities and must be done on websites linked to individual authorized pharmacies; a medicine sold online is shipped from a pharmacy warehouse (after appropriate verification and under the oversight of a pharmacist).
The above has no impact on the lawfulness of drug home delivery services, meaning systems whereby medicines purchased in physical pharmacies are delivered to patients' homes. These services operate differently and rely on a geographical-distance framework that does not apply to e-commerce.
Discounts on drugs
Amazon's very aggressive discount on products sold online would also raise issues in Italy. This sales strategy would not be allowed in Italy, where pharmacies are required to apply the same prices to drugs sold online and in-store. In other words, any discount applied to products sold online must also be applied when those products are sold in the brick-and-mortar pharmacy.
Additionally, drugs reimbursed by the national health service cannot be discounted.
Promotions
Furthermore, online promotions would be subject to restrictions on commercial communications concerning medicines.
The Medicines Code expressly prohibits advertising prescription medicines. The code provides a very broad definition of advertising as "any action regarding information, attracting customers, or incitement to purchase intended to promote the prescription, supply, sale, or consumption of medicines."
The Court of Justice of the European Union (CJEU) has also repeatedly accepted a very broad interpretation of the concept of advertising to protect the public from health risks deriving from excessive or unwarranted consumption of medicines. For example, in a recent judgment on December 22, 2022 in Case C-530/20, the CJEU clarified that a promotional message that highlights unspecified medicines and products that are not clearly identified constitutes advertising and infringes European rules, specifically Directive 2001/83/EC, if it may encourage unwarranted consumption of medicinal products, regardless of whether it describes the characteristics of those products.
Amazon's communications about the new service—starting with its website—clearly are of a promotional/commercial nature therefore could be seen as infringing the prohibition on advertising. Additionally, the RxPass service itself could be framed as a commercial initiative that encourages overconsumption of medicines  with its flat-rate pricing.
Since RxPass is currently limited to prescription medicines—dispensed in response to a prescription being uploaded to the platform—it could be argued that RxPass does not lead to increased consumption of medicines, as long as Amazon can monitor and verify consistency between subscriber orders—potentially unlimited—and the quantities/doses of medicines a subscriber needs based on doctors' prescriptions. We do not know whether such verification is possible given the prescription methods provided by U.S. legislation, but this is definitely a tricky issue.
The Amazon model in Europe
The Italian approach to online sale of medicines is particularly restrictive, but in Europe in general this area is tightly controlled and potentially hostile to Amazon-style initiatives.
Indeed, the online sale of prescription medicines is not prohibited in all European countries, because Directive 2001/83/EC leaves Member States free to prohibit or allow online sales of prescription medicines (provided that they are sold by persons authorized to dispense medicines in their territory). However, the same directive expressly prohibits advertising prescription medicines and, more generally, any initiative aimed at encouraging excessive and/or unwarranted consumption of medicines (including over-the-counter medicines).
Therefore, subscription services such as RxPass that supply medicines remotely could be legally problematic throughout the European Union, depending on how they are structured.
Tag: