Important news regarding non-therapeutic use of cannabis: the Italian Ministry of Health finally sets limits for THC in hemp food products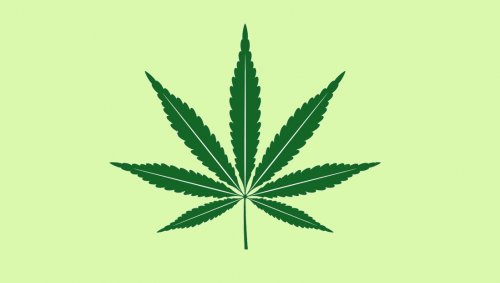 After a long wait, the Italian Ministry of Health has finally identified the maximum THC amounts that can be contained in food products.
This action on the part of the ministry fills one of the regulatory gaps regarding the marketing of products derived from sativa cannabis that have been the subject of heated debate in recent months. Indeed, such debate was fueled and is still fueled by the exponential spread of companies operating in this sector throughout Italy. According to an article published by Il Sole 24 Ore on January 16, 2020[1], 1,000 shops selling these kinds of products and 1,500 new processing and distribution companies currently operate in Italy, showing the increasing relevance of this new sector within the Italian market.
Regulatory framework
Law No. 242/2016 provides that the cultivation of Cannabis Sativa L. is allowed (with no need for prior authorization) in order to manufacture specific products only, which are the following:
food and cosmetics produced exclusively in compliance with applicable regulations;
semi-finished products, such as fiber, shives, powder, wood chips, oil, and fuel, to supply industries and craft activities in different sectors, including the energy sector;
organic material for bioengineering products used for green building;
crops dedicated to educational and demonstration activities, as well as research by public and private institutions;
THC content in cultivated hemp shall be lower than 0.2%, though if inspection reveals that THC content is greater than 0.2% but less than 0.6%, the farmer is exempted from liability. If the total THC content exceeds 0,6%, the judicial authority may order seizure and destruction of the crop, though in this case as well the farmer is relieved of any liability.
According to the main case law,[2] Law No. 242/2016 shall be interpreted to allow commercialization of the products listed above, while the trade in different categories of products obtained from Cannabis Sativa L., including leaves, inflorescences, oil, and resins, is not allowed, regardless of the quantity of THC contained in such products. To avoid the application of criminal sanctions pursuant to DPR 309/1999 (Consolidated Act on Narcotic Drugs), it is necessary to establish that such products are specifically devoid of any doping or psychotropic effect.
However, although food products were among the products for which hemp could be grown, this was not previously clearly allowed in the absence of a regulation setting maximum THC limits that food products could contain.
Ministry of Health sets limits for THC in food
A November 4, 2019 decree issued by the Ministry of Health covered the following food products obtained from hemp and the maximum limits of THC that can be contained in such products:
Hemp seeds, flour obtained from hemp seeds: 2.0 mg/Kg;
Oil obtained from hemp seeds: 5.0 mg/Kg;
Supplements containing food derived from hemp: 2.0 mg/Kg.
Within these limits, such food products derived from hemp can now legally be marketed in Italy. This is an important step forward in the regulation of the production and commercialization of derivatives of cannabis, at least in the food sector, and finally brings clarity to a controversial sector with important benefits for companies already operating in Italy.
[1] Silvia Marzialetti, "Biscotti e bevande alla cannabis: in Gazzetta Ufficiale la quantità limite ammessa," Il Sole 24 Ore, January 16, 2020. https://www.ilsole24ore.com/art/alimenti-la-cannabis-gazzetta-ufficiale-quantita-limite-ammessa-ACR1VSCB
[2] This interpretation was most recently confirmed by an important decision of the Italian Supreme Court (No. 30475/2019), which finally took this position after local criminal courts had issued inconsistent decisions on the same issue. Please refer to our past contribution (https://portolano.it/newsletter/portolano-cavallo-inform-life-sciences/ban-on-the-marketing-of-cannabis-sativa-l-and-its-derivatives-for-recreational-use-the-ruling-of-the-united-sections-of-cassation) for further details.