The European Commission sends a Statement of Objection to a drug manufacturer accusing it of regulatory gaming and denigration of competitors in breach of Article 102 TFEU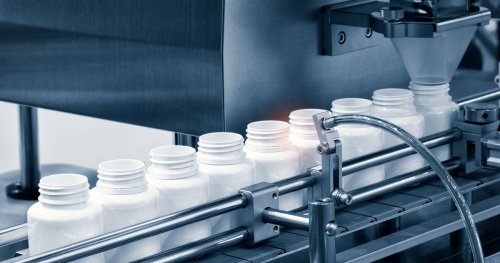 Thanks to Denise Moretti for collaborating on this article
On October 10, 2022, the European Commission ("Commission") sent a Statement of Objection[1] ("SO") to Teva[2] accusing the company of denigrating a competing product and of "regulatory gaming" in management of the life cycle of its multiple sclerosis drug Copaxone,[3] conduct deemed abusive pursuant to Article 102 of the Treaty on the Functioning of the European Union ("TFEU").
Specifically, the Commission accused Teva of (i) misusing patent procedures to artificially extend the duration of Copaxone's patent, which was due to expire in 2015, and (ii) systematically disseminating misleading information about a competitor's product. According to the Commission, both types of conduct are allegedly designed to hinder competitors of Copaxone from entering the market for medicines based on the active ingredient glatiramer acetate in Belgium, the Czech Republic, Germany, Italy, the Netherlands, Poland, and Spain, where Teva enjoyed a dominant position.
The Commission inspected Teva's premises in October 2019, and in November 2020 it launched an investigation of potential abuse of a dominant position related to Copaxone.
1. Teva artificially extended the exclusivity of Copaxone by abusing patent procedures
Preliminarily, the Commission found that after the basic patent for glatiramer acetate expired, Teva artificially extended its term by filing and then withdrawing speculative applications for a secondary patent. In this way, according to the Commission, Teva forced its competitors to pursue lengthy legal actions to challenge each application or otherwise face legal action for infringing Copaxone patent exclusivity.
This strategy, sometimes referred to as "divisional game," sees the patent holder filing a number of applications for "divisional patents," i.e., patents for an innovation deriving from an earlier secondary patent and the subject matter of which is already contained in the earlier patent. This way, the patent holder can artificially prolong legal uncertainty to its advantage by blocking or delaying the entry into the market of generic or similar drugs.
2. Teva carried out a systematic campaign denigrating its competitors
According to the Commission, Teva carried out a systematic campaign denigrating its competitors. This campaign targeted healthcare professionals and was designed to raise questions about the safety and efficacy of competitors' drugs based on its own patented active ingredient.
If the Commission's allegations are confirmed, Teva could be fined up to 10 percent of the company's annual revenues.
Comments:
This marks the first time the Commission is sanctioning a denigration campaign carried out by a single undertaking to reduce competition and labeling it abusive conduct under Article 102 TFEU. Using antitrust rules to address the dissemination of misleading information about medicines is unusual, as such conduct could be sanctioned through other, more straightforward means. It may be easier for victims of denigration to sue the party performing such acts for damages the latter caused by spreading false information than it is for the Commission to support a finding of dominant position and abuse thereof. Pharmacovigilance regulations at Member State level also provide specific sanctions for companies misleading patients or healthcare professionals about the positive or negative effects of a drug.
In the notorious Avastin/Lucentis[4] case, the Italian Competition Authority (AGCM or "ICA") fined Roche and Novartis for scheming to create a communications campaign that artificially differentiated between two medical products by disseminating misleading information to limit competition between them. However, according to the ICA's findings, the wrongdoing was grounded in the fact that the two companies coordinated their communication and "pharmacovigilance" activities through an anti-competitive "agreement"—in breach of Article 101 TFEU[5]—rather than autonomously deciding how to portray the effects and efficacy of the two medicines. Indeed, the apparent misleading nature of the disseminated information supported this finding, but incontrovertible, scientific evidence of wrongness of the information was not required because, according to the ICA (as confirmed by appellate courts), collusion existed with the objective of restricting competition between the parties and this was sufficient to substantiate a finding of infringement of Article 101 TFEU. In the case discussed here, on the other hand, a single undertaking carried out the disputed conduct unilaterally and autonomously; therefore, the Commission would presumably have to delve further into the technical aspects of the information provided by Teva in order to show that it is incorrect and misleading to the detriment of competitors. Such an assessment may require scientific expertise that may be deemed to exceed the Commission's remit and, therefore, the final decision may be subject to potential challenges regarding how and under what technical criteria it was carried out.
Furthermore, this is also one of the very few cases where a dominant undertaking has been accused of abusing a dominant position by misusing national rules inherent to the patent protection system for pharmaceuticals. The few precedents of the Commission or Member States' competition authorities addressing "regulatory gaming" by a dominant undertaking can all be grouped under the heading of "abuse of rights." This type of conduct is particularly challenging to prove, and controversial to pursue, because punishing pharmaceutical companies for their strategies for commercially exploiting their patents to the maximum extent permitted by law may discourage significant investment in creating innovative medicines, particularly if an accusation is based on vague or disputable allegations of "unfair" or disingenuous use of the patent protection system.
[1] A Statement of Objections is a stage of a Commission antitrust investigation. In it, the Commission informs in writing the interested parties, who may have the right to defend themselves in writing and request a hearing before representatives of the Commission and national competition authorities.
[2] Teva is a global pharmaceutical company based in Israel and operating through several subsidiaries in the European Economic Area.
[3] Copaxone is a drug for the treatment of multiple sclerosis. Since 2015 Teva has held a basic patent for the drug's active ingredient, glatiramer acetate.
[4] European Court of Justice C-179/16 of January 23, 2018; AGCM Decision of February 27, 2014.
[5] Art. 101 TFEU prohibits all agreement between undertakings or decisions by association of undertakings and related practices that have as a goal or effect the prevention, restriction, or distortion of competition in the internal market.