Electronic prescriptions: Recent updates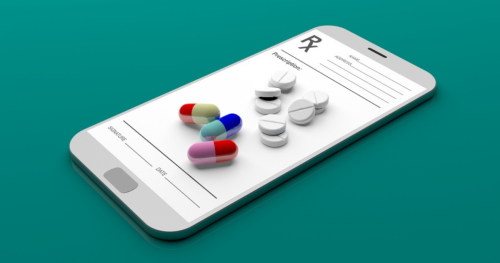 Thanks to Giulia Conforto for collaborating on this article
A note published by the Ministry of Health and the Ministry of Economy and Finance on March 3, 2022 ("Note"), announced that as of January 31, 2022, electronic prescriptions for drugs that are not reimbursed by the National Health System ("NHS") are operational in parts of the Italian territory. The first regions to implement the system are Piedmont, Valle d'Aosta, Bolzano, Trento, Emilia-Romagna, Sicily, Lombardy, and Veneto. Others are scheduled to follow in the coming months.
Thus, the provisions of the Decree of the Ministry of Economy and Finance of December 30, 2020 (the "Decree"), on the dematerialization of medical prescriptions for drugs not reimbursed by the NHS (known as "white prescriptions") can finally be applied, one year after the Decree entered into force. This delay was due to technical issues that jeopardized operation of the Decree.
Electronic White Prescriptions ("EWPs") — as well as electronic "red" prescriptions for drugs that are reimbursed by the NHS — will be available alongside paper prescriptions without replacing them. Indeed, as of yet, there is no obligation for physicians to issue white prescriptions digitally.
The implementation process
As expected, the Decree provided for the dematerialization of white prescriptions as early as January 30 of last year, laying the foundation for a regulatory system and creating an opportunity to establish the flow.
However, for technical and operational reasons the Decree remained unimplemented until January 31, 2022. The technical specifications drawn up by Sogei (the IT company of the Ministry of Economy and Finance) in order to guarantee operability of the Decree were adopted at the end of a complicated process that involved ongoing dialogue between the Ministry of Health, Federfarma, FOFI, and FNOMCeO.
In early 2022, the State General Accounting Office and the regions agreed on a plan for gradual implementation of EWP operating procedures throughout the country.
The regions named above (Piedmont, Valle d'Aosta, Bolzano, Trento, Emilia-Romagna, Sicily, Lombardy, and Veneto) have already started the process of dematerialization of EWPs, and according to the timetable they should be followed by Friuli-Venezia Giulia, Apulia, Basilicata, and Sardinia.
All physicians in the regions that have decided to implement dematerialization of white prescriptions will be able to use this procedure.
As far as pharmacies are concerned, the Note specifies that — regardless of the timetable and given the principle of national circulation as it applies to EWPs — pharmacies in all regions of Italy must be able to accept EWPs, even pharmacies located in regions that have not yet implemented EWP use.
Modalities for the transmission of electronic prescriptions
Further information on electronic prescriptions concerns the modalities for transmitting them from physicians to patients and from patients to pharmacists. Indeed, a recent decision of the government, published on March 31, 2022, extended the modalities that were introduced in March 2020 during the emergency period (i.e., email, SMS, WhatsApp, or telephone) through the end of the year 2022.