The digital caregiver: Insights from the 4th AFI Patient Day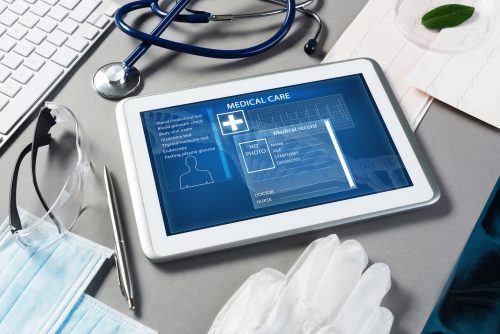 The Italian version of this article has been published on October 23, 2023 on AboutPharma.com, within our bi-monthly column "Digital impact in Life Sciences: Legal Corner".
The term caregiver is commonly used to identify a person who provides day-to-day care for someone who is not self-sufficient. This may be a family member of the patient or a paid person. According to a 2018 ISTAT survey, a caregiver is generally a woman, aged 50 or over (but often over age 60), who devotes at least 20 hours per week to the care recipient.
At the regulatory level, the figure of the caregiver has existed since 2017, when a caregiver was defined as a "person who assists and cares for specific individuals[1]". More specifically, the regulation defines a family caregiver as a person who assists and takes care of a family member who is not self-sufficient and able to care for himself/herself due to illness, infirmity, or disability, including chronic and degenerative conditions.
The legislation covers only family caregivers, since the legislature's aim is to grant rights and protection to persons who would otherwise be deprived of them, such as family members who devote a large part of their lives to the care recipient with personal and often economic sacrifice, without adequate legal and social protection. Of course, people paid to perform such tasks are covered under different terms, as they are (or should be) protected by labor law.
The Humanitas study on the digital caregiver
Relying upon a study conducted by Humanitas and presented on the occasion of the 4th AFI[2] Patient Day, which took place in Milan on September, 26, 2023, the figure of the caregiver was sketched out in detail for the purpose of mapping caregivers' needs and the way they interact with both patients and healthcare facilities.
There was a focus on analyzing the role played by digital tools in supporting the needs and activities of caregivers. Humanitas coined the term "carepartners" to describe caregivers who in their own networks act as contacts for management of care recipients from various perspectives. Carepartners take on different roles depending on the types of activities assigned to them and the degree to which they are involved in the management of the care recipient (e.g., they may interact directly or indirectly with care recipients, intervening in daily activities or serving as contacts for care management).
The carer's fields of operation and access to digital tools
The Humanitas study broke down traditional caregiver/carepartner activities into three specific areas: the clinical trajectory of the care recipient; administrative tasks; and emotional and social support. In each of these areas, the caregiver may be supported by digital tools to varying degrees and in varying ways.
A caregiver involved in the recipient's clinical pathway participates on equal footing with the patient and the care team (doctors, nurses, and so on). The caregiver shares and exchanges information about clinical events, makes appointments and coordinates travel, and administers drugs and therapies.
Based on this, caregivers frequently use digital tools to support their care recipients. For instance, they may access a care recipient's electronic health record, book appointments for clinical services, receive and fill digital prescriptions, use telemedicine services, such as telehealth visits and monitoring, use apps in conjunction with certain therapies, and facilitate social and emotional support.
Such tools can greatly simplify and improve patient access to care, but they also require a range of skills and resources.
Cultural and social constraints
One key element is the health and digital literacy of caregivers, which was also highlighted by the Humanitas study. In other words, it is essential for the caregiver to understand the basics of the Italian healthcare system (not a given for foreign caregivers) and clinician language and information, which are often technical and inaccessible, and to be able to use IT tools and identify which of them the caregiver can actually use (e.g., being informed that remote monitoring tools are available for a specific condition or to access administrative and leisure platforms and apps).
In addition, the IT tools needed to use them must be available. By now almost everyone has a smartphone, but tablets and PCs are not as common, especially among the elderly.
Help for patients and caregivers to access digital tools can come from community pharmacies. The "service pharmacy" legislation has been increasingly expanded over time with the addition of services and IT tools, and such pharmacies can act as intermediaries between patients and healthcare facilities. Establishment of community homes should have a similar effect.
However, specific training for caregivers is increasingly crucial given the important role they play in dealing with healthcare facilities.
Limits of a legal nature
As mentioned above, there is no legislation that thoroughly governs the figure of the caregiver. Beyond the attempt to regulate the family caregiver, with a view to attributing legal rights and protections (a number of bills tabled in Parliament in recent years are moving in this direction), his/her role (whether family or professional) in relation to patients and the health and administrative network is neither defined nor outlined.
As a consequence, for instance, a caregiver who performs administrative healthcare tasks for a patient usually assumes the patient's digital identity (e.g., the caregiver usually uses the patient's username and password to access online health information, make appointments, and so on). Moreover, the caregiver may need to be formally delegated by the care recipients every time he/she has to perform activities on their behalf.
This is because the caregiver has no formal role of their own in carrying out these activities. If it were possible to enact a generalized appointment of the caregiver to carry out administrative activities in the healthcare setting in their own name and on behalf of the care recipient, interactions would be easier (e.g., the caregiver could have their own digital profile through which they could carry out activities for the patient by whom they were appointed and with whom they are associated).
Challenges for the future
According to data reported by Humanitas, there are an estimated 7 to 8 million caregivers in Italy today. Considering that by 2070, 13% of the population is expected to be over 80, this already very high number is bound to grow further. And while healthcare systems, technology, and digital tools improve interactions and therapeutic treatments, their complexity will require ever greater effort in terms of knowledge and experience.
It is therefore clear that it is important to invest in the figure of the carer, including increasingly in their digital skills.
---
[1] Article 1, paragraphs 254–256, Law No. 205/2017.
[2] AFI – Associazione Farmaceutici Industria Società Scientifica.