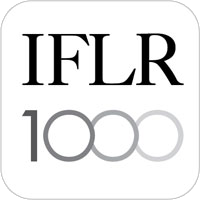 Portolano Cavallo has been ranked by 
IFLR1000 
for 
M&A
 (Tier 5) e 
Restructuring and Insolvency
 (Tier 4).
Partner Francesco Portolano has also been personally ranked as "Highly Regarded" for Private Equity, M&A and Media.
Here's what they say about us:
Financial and corporate
"Portolano Cavallo is recognised for its expertise in the TMT sector. In recent years the firm has expanded its focus to life sciences too. The firm has a strong corporate practice and advises foreign strategic buyers on mid-market acquisitions in Italy.
During the research period the firm was active for private equity firms and foreign enterprises on cross border M&A in the real estate and food sectors, among others. In 2018 the firm hired M&A lawyer Maria Vittoria La Rosa as of counsel from Allen & Overy."
Client feedback
"We have been working with Portolano Cavallo since 2017 and we appreciate the team and their way of working. They are quick, always on the topic and experienced." – Capital markets: equity
"Responsive, professional and easy to work with." – M&A
"Portolano's level of service is very high in terms of technical competence and ability to provide a fast and flexible response." – M&A"
Further information is available here.
Learn more about our Recognitions.
Back