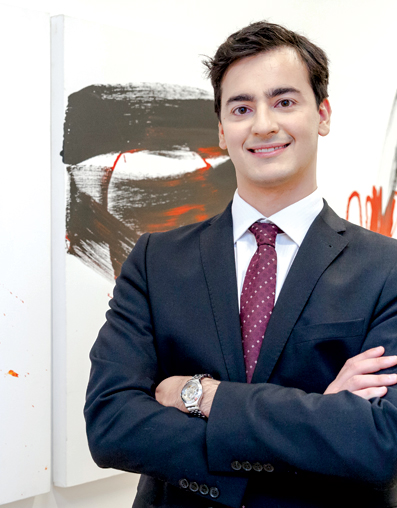 Luca joined Portolano Cavallo in 2017.
He assists both Italian and foreign clients in matter of disputes and arbitration on civil and commercial matters.
Luca obtained his Law degree cum laude from the La Sapienza University of Rome in 2016 with a Private Law dissertation, prepared at the Université Paris Panthéon-Assas (Paris II). While completing his university studies, Luca spent a semester abroad at the Law Department of the Louvain University, in Belgium, participating in the Erasmus program.
Luca awarded a PhD in Private autonomy business, work and protection of rights in European and international perspective, European private law curriculum, at the La Sapienza University's Law department. Visiting Ph.D student at Columbia University of New York, he defended a dissertation on "Impact of technology on civil law categories".
He is Assistant Professor of Private Law Institutions (of which he has been recently nominated "Cultore della materia"), Private Law and Advanced Private Law at the La Sapienza University of Rome and is author of some scientific publications for top-ranking reviews. He was also Assistant Professor in the Advanced Training Course in Legal Management at the La Sapienza University of Rome.
Since 2019 he is on the editorial board of the magazine Diritto di Internet, di Digital Copyright e Data Protection (Internet Law, Digital Copyright and Data Protection).
Foreign languages: English, French
Luca is a member of the Rome Bar Association (A50458).
Back