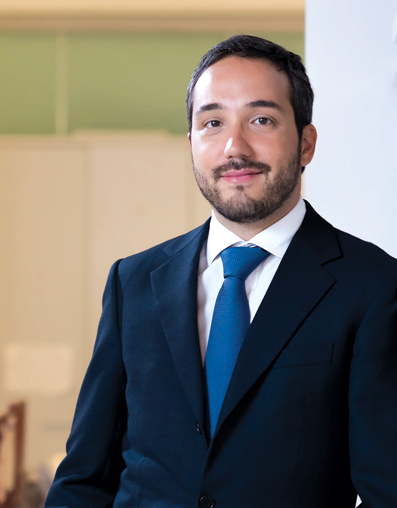 Luca Gambini and Elisa Stefanini are very trustworthy professionals to team up with. They are especially competent in healthcare regulations and digital health, as well as data protection, M&A and competition law."
Luca è socio dei dipartimenti di 
Life Sciences
 e di 
M&A
Portolano Cavallo dal 1° gennaio 2018.
Luca è ranked da Chambers Europe 2022 per Corporate/M&A: Mid Market (Up and coming), da Legal 500 EMEA 2022 come "Next Generation Partner" per Healthcare and Life Sciences e da Who's Who Legal come "Recommended" nelle guide Life Sciences 2022 (Transactional), M&A 2022 e Italy 2022 (per le aree Life Sciences e M&A and Governance).
Luca si occupa di diritto societario e commerciale, assistendo principalmente investitori e società italiane e straniere operanti nel settore del Life Sciences e del digitale/nuove tecnologie in operazioni straordinarie di acquisizione, fusione e cessione di azienda o ramo di azienda, sia a livello nazionale che multi-giurisdizionale. Luca ha inoltre maturato una significativa esperienza nella gestione di investimenti di private equity e venture capital.
Luca presta consulenza sugli aspetti legali dell'operatività quotidiana e straordinaria degli operatori del Life Sciences ed in particolare nella contrattualistica commerciale, nella redazione e negoziazione di accordi di produzione, fornitura, distribuzione e co-marketing di prodotti farmaceutici, e di sperimentazione clinica.
Luca è autore di numerosi articoli e pubblicazioni in newsletter e riviste specifiche. È autore di alcuni articoli scientifici pubblicati su Bocconi Legal Papers, "Pros And Cons of Earn-Out Construct in Life Sciences Merger and Acquisition Transactions" and "How to survive to financial crisis, political changes and other adverse events: an overview of MAC clauses in recent transactions with an in-depth analysis of the Abbott Laboratories/Alere Inc. case". È inoltre coautore del capitolo sull'Italia della Life Sciences Law Review e ha contribuito all'ABA European Private Target M&A Deal Points Study 2017.
Luca ha lavorato come visiting associate presso la sede di New York di Morrison & Foerster LLP nel dipartimento di M&A e Private Equity, assistendo alcuni dei principali fondi di private equity statunitensi e canadesi.
Prima di unirsi allo Studio, ha effettuato uno stage presso primario studio legale statunitense con sede in Washington (DC).
Si è laureato nel 2006 presso l'Università LUISS Guido Carli.
Lingue parlate: Inglese
Luca è iscritto all'Ordine degli Avvocati di Roma.
Luca Gambini handles venture capital transactions for investors and startups. Clients describe him as 'precise and determined'."
Luca Gambini enjoys a stellar reputation for his work on cross-border M&A, private equity and venture capital transactions in the pharmaceutical, biotechnology and medical devices industries."
Indietro