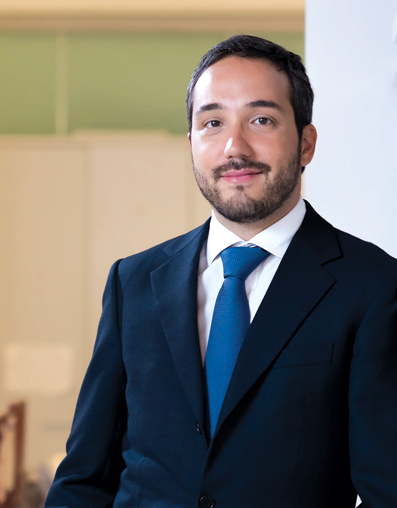 Luca Gambini and Elisa Stefanini are both experts and pragmatic persons, easy to access, get to the point and very well understand client's needs. They understand and can evolve in an increasingly digitalised landscape They are international in their practice."
Luca è socio dei dipartimenti di Life Sciences e di M&A Portolano Cavallo dal 1° gennaio 2018.
Luca è riconosciuto da Who's Who Legal come "Global Leader" nelle guide Life Sciences – Transactional 2021 e M&A 2021 e come "National Leader" per le aree Life Sciences e M&A and Governance nella guida Italy 2021.
Luca si occupa di diritto societario e commerciale, assistendo principalmente investitori e società italiane e straniere operanti nel settore del Life Sciences e del digitale/nuove tecnologie in operazioni straordinarie di acquisizione, fusione e cessione di azienda o ramo di azienda, sia a livello nazionale che multi-giurisdizionale. Luca ha inoltre maturato una significativa esperienza nella gestione di investimenti di private equity e venture capital.
Luca presta consulenza sugli aspetti legali dell'operatività quotidiana e straordinaria degli operatori del Life Sciences ed in particolare nella contrattualistica commerciale, nella redazione e negoziazione di accordi di produzione, fornitura, distribuzione e co-marketing di prodotti farmaceutici, e di sperimentazione clinica.
Luca è autore di numerosi articoli e pubblicazioni in newsletter e riviste specifiche. È autore di alcuni articoli scientifici pubblicati su Bocconi Legal Papers, "Pros And Cons of Earn-Out Construct in Life Sciences Merger and Acquisition Transactions" and "How to survive to financial crisis, political changes and other adverse events: an overview of MAC clauses in recent transactions with an in-depth analysis of the Abbott Laboratories/Alere Inc. case". È inoltre coautore del capitolo sull'Italia della Life Sciences Law Review e ha contribuito all'ABA European Private Target M&A Deal Points Study 2017.
Luca ha lavorato come visiting associate presso la sede di New York di Morrison & Foerster LLP nel dipartimento di M&A e Private Equity, assistendo alcuni dei principali fondi di private equity statunitensi e canadesi.
Prima di unirsi allo Studio, ha effettuato uno stage presso primario studio legale statunitense con sede in Washington (DC).
Si è laureato nel 2006 presso l'Università LUISS Guido Carli.
Lingue parlate: inglese.
Luca è iscritto all'Ordine degli Avvocati di Roma.
Luca Gambini possesses 'amazing project management skills' and a practical approach, business acumen and an ability to understand the sensitivities of both the client and the other party'."
Luca Gambini is a standout practitioner who draws praise for advising clients on complex transactions relating to biotechnology and medical devices."
Indietro