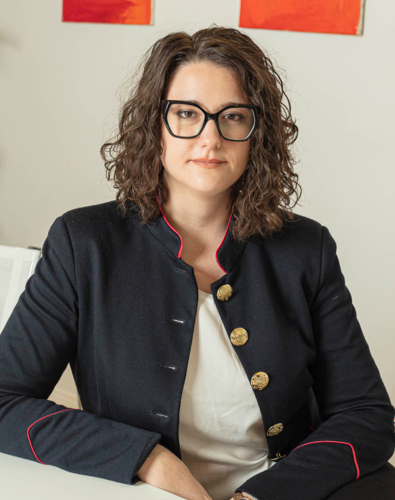 Livia began working with the firm in 2018 as an intern.
She began her traineeship at Portolano Cavallo in January 2020. Prior to that she earned a law degree cum laude from the Università degli Studi di Trento with a thesis on the safeguarding of personal data titled "Voice Recognition Technology and Medical Data: The Challenges of Artificial Intelligence in Consideration of EU Regulation No. 2016/679" that was published as part of the LawTech Student Paper Series. Livia worked with the eHealth Lab of the Fondazione Bruno Kessler to conduct research related to her thesis.
Her main areas include privacy, media law, consumer protection, Internet & e-commerce, and new technologies. She is also involved with legal issues related to Life Sciences.
Livia is a member of the firm's French Desk.
In 2018 she participated in the ELSA Winter Law School program and spent time studying in Prague with a focus on the General Data Protection Regulation.
In 2017 she earned a Licence 3 en Droit from the Université Paris 13 Sorbonne Paris Nord.
She is a member of the Professional Women's Network of Rome (PWN Rome).
Languages: English, French
She is enrolled as a trainee with the Fermo Bar Association.
Back