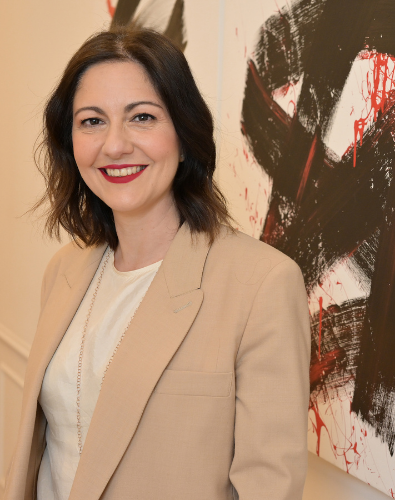 Referente area di attività:
Ilaria Curti is a skilled lawyer who advises clients from the media, automotive and fashion sectors on cybercrime issues, insurance fraud and bribery as well as compliance. Sources praise her by stating: 'She has great relationships with all her clients'."
Ilaria è entrata a far parte di Portolano Cavallo nel 2020 in qualità di counsel alla guida del gruppo di
Internal
Investigations
.
Ilaria presta assistenza in relazione a indagini interne di rilievo penale ed in generale alle tematiche connesse al diritto penale di impresa e dei colletti bianchi, incluse la difesa in giudizio di persone fisiche e società e la consulenza in ambito D.Lgs.231/01, compliance e whistleblowing, soprattutto per clienti del settore Life Sciences. Si occupa anche di crisis management e di casi di diffamazione.
Grazie alla sua esperienza e competenza nel settore Investigations, in particolare di rilievo internazionale (per esempio in relazione a FCPA, OFAC, UK Bribery Act, etc.), Ilaria è l'unica professionista italiana riconosciuta da Global Investigations Review nel 2017 nella lista dei "40 under 40" e dal 2018 nell'elenco "100 Women in Investigations", in entrambi i casi a livello mondiale.
È inoltre ranked da Chambers Europe 2022 per le aree Compliance (Band 3) e White Collar Crime (Band 3).
Ilaria ha inoltre sviluppato una competenza specifica in ambito trade compliance, assistendo primari gruppi multinazionali italiani in complesse questioni di export control e in materia di regolamentazione sulla circolazione dei beni cd. "dual use".
Ilaria proviene da DLA Piper, dove è giunta ad essere figura senior del gruppo White Collar Crime, Investigations & Compliance. Ha precedentemente lavorato come associato in CMS Adonnino Ascoli & Cavasola Scamoni, nel dipartimento Corporate Crimes, Compliance and Investigations.
Ilaria è autrice e co-autrice di numerose pubblicazioni nelle sue aree di competenza ed è regolarmente relatore o docente a seminari, conferenze e corsi di specializzazione sul diritto penale d'impresa. È membro della Women's White Collar Defense Association (WWCDA) e della International Bar Association (IBA).
Laureata in Giurisprudenza presso l'Università "Roma Tre" di Roma, nel 2005 ha conseguito un Master cum laude in Investigations and Criminology presso l'Università "La Sapienza" di Roma.
Ilaria è membro del Professional Women's Network di Roma (PWN Rome).
Lingue parlate: Inglese
È iscritta all'Ordine degli avvocati di Roma con numero A38418.
Ilaria Curti is an increasingly prominent lawyer who is highly regarded in the compliance market. She has expertise in a range of matters, most notably in Law 231 organisational models."
Clients describe Ilaria Curti as 'highly competent and flexible.'' She has expertise in a range of compliance matters, notably Law 231 organisational models."
Indietro