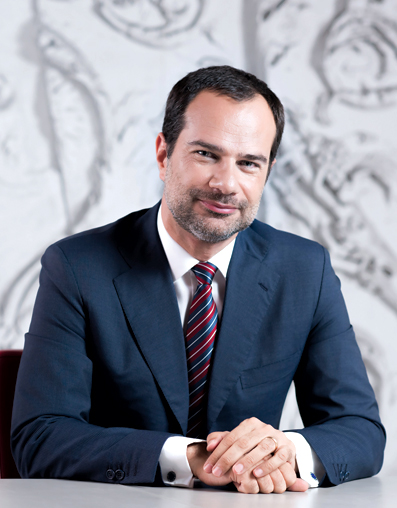 Francesco Portolano is noted for his expertise in the media sphere, advising clients on their M&A operations, including joint ventures. Clients state: 'He is very effective at finding an alternative solution when necessary and at getting to the core of the issue'."
Francesco ha maturato 28 anni di esperienza consulenziale in operazioni di 
M&A
, 
Private Equity e Venture Capital
, oltre che in materia di joint venture e corporate governance.
La sua attività è svolta principalmente a favore di clienti statunitensi nell'acquisizione di società italiane, prevalentemente nel settore digitale e dei media, e include la ideazione e negoziazione di strutture societarie complesse per risolvere problematiche normative quali le restrizioni sul controllo estero, la necessità di autorizzazioni amministrative (quali ad esempio il cd. "Golden Power"), divieto di incrocio societario in diversi settori dei media, ecc.
Il Financial Times Law 50 report del 2012 ha incluso Francesco tra i "top 10 legal innovators" d'Europa.
Nel report si legge che Francesco "guida un team di avvocati che rifugge dalle costrizioni del pensiero convenzionale [e] affronta ogni sfida con grande acume e infaticabile ricerca di approcci innovativi, grazie ad un bagaglio dinamico di competenze legali, difficile da trovare tra gli avvocati italiani del settore media".
Francesco è ranked da Chambers Global e Chambers Europe per Corporate and M&A (Band 6), da Chambers Europe per TMT: Media (Band 2), da Legal500 per TMT ("Leading Individual") e per Commercial, Corporate and M&A (Tier 6), oltre ad essere "Highly Regarded" da IFLR1000 per M&A, Private Equity e Media. Francesco è entrato per la prima volta nella classifica di Legal500 nel 2005, all'età di 35 anni.
Inoltre, è stato inserito da Who's Who Legal tra gli esperti italiani delle aree "Data" e "M&A and Governance" nella guida WWL: Italy 2019. È altresì indicato tra i 6 migliori avvocati italiani nel settore Media dalla guida Expert Guides 2019 di Legal Media Group.
Nel 2018, per il quarto anno consecutivo, Francesco è stato incluso nella lista "L'avvocato dell'anno" di legalcommunity.it che classifica i 50 migliori avvocati italiani.
Dal 1992 al 2001, Francesco ha lavorato presso le sedi di Roma e Chicago di Baker & McKenzie. Nei 3 anni trascorsi a Chicago, Francesco è stato responsabile dell'Italian Desk, ha fatto parte del gruppo EMEA e ha lavorato su operazioni da e verso gli Stati Uniti, nonché su operazioni nazionali e internazionali.
Nel 2006/2007 è stato membro dello Staff Tecnico del Ministero delle comunicazioni, occupandosi di problematiche legali legate al settore corporate in ambito TMT. È stato inoltre Co-Chair del Comitato International Private Equity and Venture Capital Committee della Business Law Section dell'American Bar Association (ABA).
Francesco ha conseguito il titolo di Master of Laws presso la University of Chicago Law School, che ha frequentato mentre lavorava a tempo pieno presso Baker & McKenzie. Nel 1991, a 21 anni, ha conseguito la laurea in giurisprudenza cum laude nel 1991 presso l'Università LUISS Guido Carli.
Francesco è abilitato al patrocinio dinanzi alle giurisdizioni superiori.
Lingue parlate: inglese.
È iscritto all'Ordine degli Avvocati di Milano con numero A-2017001840.
The "bright and business-oriented" Francesco Portolano advises an impressive roster of both domestic and international media clients. He is particularly adept at offering transactional support, further to assisting with contentious proceedings."
Francesco 'has over 25 years' experience advising on complex corporate M&A and regulatory matters. He is a national authority in the field and frequently provides counsel to prominent US companies looking to invest in Italy'."
Indietro