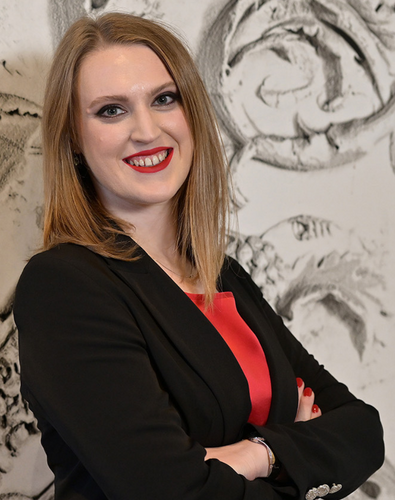 Great, prompt and clear advice from Fabiana Bisceglia and Donata Cordone."
Fabiana joined Portolano Cavallo in 2015, upon being awarded a 
cum laude
Law Degree by Luiss Guido Carli in Rome, where she defended her IT law dissertation titled Online Copyright Violations: Liabilities and Remedies.
Her areas of expertise are media, audiovisual regulatory, advertising law, as well as prize events, consumer protection, unfair commercial practices, e-commerce, privacy and data protection. Fabiana counsels Italian and foreign clients operating in a variety of business sectors.
While completing her academic commitments, Fabiana spent a semester at the Radboud Universiteit, in Nijmegen, The Netherlands, where she deepened her knowledge of copyright law in comparative and international contexts.
After being Assistant Professor, from 2018 Fabiana is Professor of Information and Digital Communication Law at the Academy of Arts and New Technologies in Rome.
In 2019 Fabiana has been on secondment at an internationally notorious Italian luxury company, assisting on privacy and data protection matters.
Fabiana is member of the Professional Women's Network of Rome (PWN Rome).
Foreign languages: English
Fabiana is a member of the Rome Bar Association (A50508).
Back