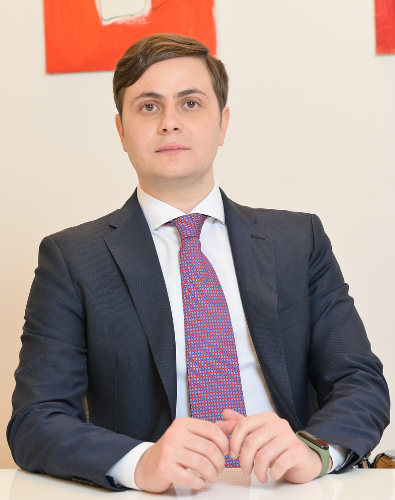 Eugenio began his collaboration with the firm in June 2018, before completing his education, first as an intern, and later joining the firm as a trainee.
In the same year, Eugenio received a degree in Law from the Università Commerciale Luigi Bocconi of Milan, submitting a dissertation on Communications Law, titled "OTT Platforms and the New Regulatory Framework for Audiovisual Media Services in the European Union".
His areas of expertise are media, cinema and audiovisual law, consumer protection, Ecommerce, internet and new technologies and privacy law.
In 2019 Eugenio obtained an LLM in "Law of Internet Technologies" offered by Università Commerciale Luigi Bocconi of Milan.
In 2023, he also completed an advanced course in "Codying for lawyers, legal tech, legal writing and legal design" at the University of Milan.
While a student, he published a number of articles on "Medialaws".
Foreign languages: English (native speaker)
He is a member of the Milan Bar Association (2022001012).
Back