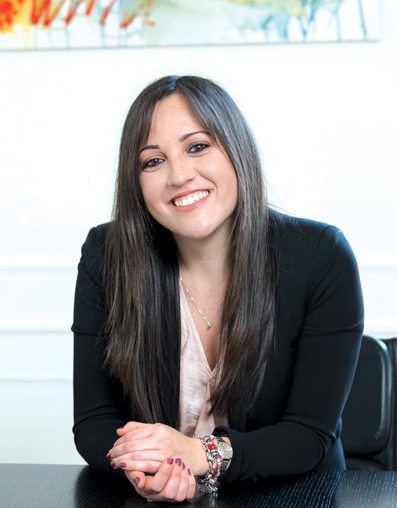 Counsel Donata Cordone's work on advertising, e-commerce, consumer protection and audiovisual media is highly regarded."
Donata è counsel di Portolano Cavallo dal 2021.
Entrata a far parte dello studio nel 2017, vanta un'esperienza pluriennale nei diversi settori connessi all'economia digitale, in particolare in materia di ecommerce, internet e nuove tecnologie, soprattutto in relazione ai profili di sfruttamento dei contenuti digitali, tutela del consumatore, pubblicità, pratiche commerciali scorrette, marchi, nomi di dominio e concorrenza sleale.
Prima di entrare in Portolano Cavallo, dal 2007 ha collaborato con lo studio Gianni & Origoni all'interno del dipartimento Proprietà Intellettuale e Tecnologie dell'Informazione.
Donata si è laureata in Giurisprudenza presso l'Università Commerciale Luigi Bocconi nel 2005, con una tesi in materia di Proprietà Intellettuale su "La traduzione Italiana delle licenze di Creative Commons".
Nel 2007 ha conseguito la laurea specialistica in Giurisprudenza presso l'Università Luigi Bocconi, con una tesi in materia di Antitrust su "Il progetto di riforma dell'articolo 82 del Trattato CE: le pratiche scontistiche", ottenendo una votazione di 110/110 cum laude.
Donata è ranked da Legal 500 EMEA 2021 come "Rising Star" per l'area TMT ed è "Recommended" da Who's Who Legal nelle guide Telecoms & Media 2022 e Italy 2022 (Data).
È membro della Global Advertising Lawyers Alliance (GALA) e del Professional Women's Network di Roma (PWN Rome).
Lingue parlate: Inglese
È iscritta all'Ordine degli Avvocati di Milano con numero 2010002511.
Donata Cordone excels at handling complex unfair competition and domain issues for clients in the e-commerce space."
Indietro