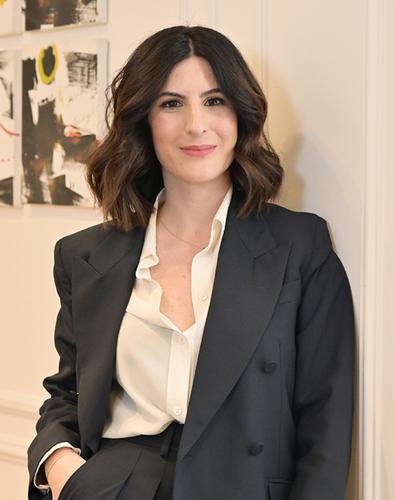 Chiara Marchisotti is experienced in assisting clients in the film and digital industries on IP issues."
Chiara joined Portolano Cavallo in 2016, as an attorney-at-law, after earning her Law Degree in 2015 from the
Università commerciale Luigi Bocconi
of Milan, defending a dissertation titled "Digital Identity and Digital Legacy: Legal Issues from a Comparative Perspective".
Chiara deals with intellectual property and digital matters in court proceedings and extrajudicial settings.
She is ranked as a "Rising Star 2022" by IP Stars – Managing IP and she is mentioned by The Legal 500 EMEA 2023 as a "key lawyer" for the Intellectual Property area.
She is a member of the Licensing Executive Society (LES Italy) and of the Chiefs in Intellectual Property (ChIPs) network.
She previously worked for another international law firm, first as intern, and later as a lawyer-in-training. From 2016 to 2017 she has been an assistant at the law studies department of the Luigi Bocconi University.
While completing her university studies, Chiara completed a semester abroad at the Law Department of the Maastricht University, in The Netherlands, participating in the "Themis" international program.
Foreign languages: English
She is a member of the Milan Bar Association (39403).
Back