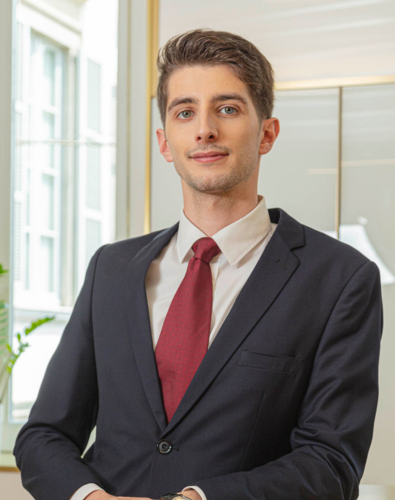 Angelo joined Portolano Cavallo in 2023, after participating in a digital internship program based on remote work.
He focuses on intellectual property, copyright and media rights, both in and out of court.
Angelo earned a Law degree from the Università degli Studi di Torino in 2023 with a thesis in Industrial Law entitled "The liability of Internet Service Providers under the New Copyright"; he spent time at Queen's University in Belfast researching the topic. In 2021, he spent a semester at Tilburg University as part of the Erasmus Project.
Angelo attended a range of summer sessions in Italy and abroad as part of his university career, delving into subjects related to intellectual property and new technology law.
He participated in the 29th edition of the Willem C. Vis International Commercial Arbitration Moot as a member of the Università degli Studi di Torino team and also served as a sponsoring member for participation of the first Italian team in the 15th edition of the Foreign Direct Investment Arbitration Moot.
Languages: Italian, English, Spanish, French
Back