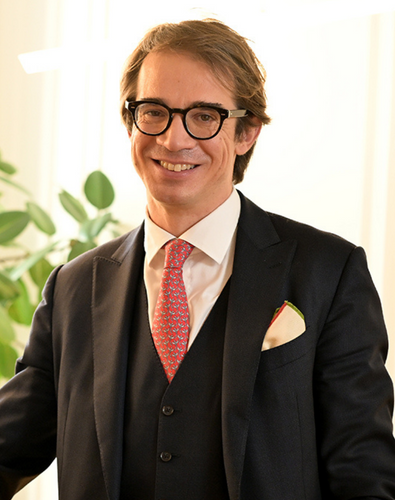 Practice area contact for:
Andrea co-leads the firm's
Private Equity
 practice.
For nearly 20 years, Andrea Gritti has focused on private equity investment, add-on, and divestment transactions. Private equity has come to represent more than 80 percent of the transactions he has led in recent years.
Andrea is experienced in all private equity transactions, including platform investments, cross-border leveraged and management buy-outs, buy-and-build structures and add-ons, minority investments, recapitalizations and special situations, pre-emptive and competitive sales, as well as complex reinvestment and management incentive structures.
Over the years he worked on several transaction in the Digital, Media & Technology, Life Sciences, and Fashion and Luxury sectors.
Andrea works with a number of private equity associations and is a frequent speaker at seminars and conferences.
Following his law degree cum laude at the Università degli Studi di Siena in 2003, Andrea obtained an LL.M. at the University College of London (UCL) in 2005.
Prior to joining Portolano Cavallo, Andrea worked for nearly 20 years on Private Equity matters in the Corporate/Mergers & Acquisitions department of one of Italy's leading independent law firms, where he became a partner in 2018.
Languages: Italian, English, and Spanish.
Andrea is a member of the Milan Bar Association (25287).
Back