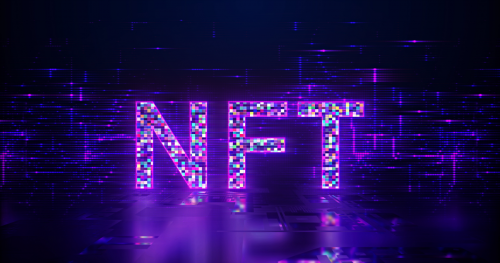 The battle over the now famous MetaBirkins NFTs ("Non-Fungible Tokens," i.e., digital assets based on blockchain technology) still has not come to an end.
Since a New York federal court found that Mason Rothschild (who began selling digital renderings of fur-covered Birkin bags as NFTs in November 2021) had infringed the Birkin trademark — owned by the luxury design house Hermès — the case has continued to evolve.
Another decision in favor of Hermès was issued on June 23, 2023, and now an appeal is expected to be filed, paving the way for further investigation of the interplay between NFTs, trademark protection, and freedom of speech.
Background
In December 2021, Hermès sent a cease-and-desist letter to artist Mason Rothschild, claiming that he had infringed its trademark by selling a series of 100 NFTs called MetaBirkins, which it called a "fake in the metaverse" of its own bag and brand.
Hermès later filed a lawsuit before a New York federal court, complaining about the risk of dilution of the brand's reach and reputation, as well as the risk that users on platforms involved in the sale of the NFTs would be led to believe that there was some association or collaborative relationship between the brand and the creator of the NFTs in question. The complaint also included claims of false designation of origin and cybersquatting.
In response, Rothschild invoked the First Amendment as the basis of his right to create digital artworks, including NFTs, by reinterpreting the reality around him. He claimed the series of 100 MetaBirkins NFTs should be viewed as an ironic digital representation of an iconic fashion product, as well as a critique of the use of fur to make luxury garments. Counsel for Rothschild also argued that the name MetaBirkins was artistically relevant to the artworks and to the project—as it indisputably described the artworks' content—and that Hermès had never been able to point to an explicitly misleading statement.
The case[1] has been closely watched since it began in January 2022, as it was one of the first high-profile lawsuits examining the interaction between NFT commercialization and IP rights protection in what is generally known as the "metaverse."
Timeline of the proceedings
On February 14, 2023, after months of litigation and three days of deliberation by an eight-member jury, the New York federal court ruled in favor of Hermès. The jury found Rothschild liable of trademark infringement, brand dilution, and cybersquatting. The decision also found that digital collectibles are not "protected speech" under the First Amendment and therefore such provision did not exempt the defendant from liability. Consequently, the court awarded Hermès 133,000 dollars in damages.
Leveraging the positive outcome of the final judgement, on March 3, 2023, Hermès filed a motion for a permanent injunction, urging the court to block Rothschild's promotion and sale of the NFTs permanently and claiming that he would continue to engage in infringement if he was not stopped.
Shortly afterward, on March 14, 2023, Rothschild filed a motion for judgment as a matter of law ("JMOL") or a new trial, claiming Hermès had produced no evidence of any concrete harm that it suffered due to his promotion and sale of his MetaBirkins. Rothschild also simultaneously filed a response to the permanent injunction petition from Hermès.
On June 23, 2023, with a new opinion and order, the federal court once again sided with Hermès. It denied Rothschild's request for a JMOL in his favor or a new trial and granted Hermès the permanent injunction. More specifically, the court:
acknowledged that the continued sale of MetaBirkins NFTs would generate confusion among the public, and consequently enjoined Rothschild from using the Birkin marks;
ordered Rothschild to transfer the www.metabirkins.com domain name and related materials to Hermès;
ordered Rothschild to specify in writing any royalties, transfer income, or financial benefits that he had earned from the MetaBirkins NFTs from January 31 through June 30, 2023, and transfer those earnings to Hermès by no later than July 15 of the same year.
In brief, the federal court largely granted Hermès request, but it declined to order Rothschild to transfer to Hermès any MetaBirkins NFTs in his possession or the related smart contract out of an "abundance of caution" for First Amendment concerns. The court clarified that it favored entering "a narrower injunction that would remedy continued consumer confusion while avoiding any potential constitutional problems."
Now, Rothschild has reportedly filed an appeal for a second instance proceedings before the U.S. Court of Appeals for the Second Circuit. There, he is likely to reiterate his arguments regarding the protection afforded by the First Amendment and the burden of proof on Hermès.
Why the MetaBirkins case still deserves a close watch
The February judgement and the June order issued by the New York federal court marked two of the first instances of judicial action on balancing trademark rights and freedom of expression in the metaverse.
The position of the court in the first instance currently sets a benchmark for assessing how trademark law affects NFTs and any digital assets and serves as a deterrent for NFT creators and sellers who intend to use third-party trademarks in their digital creations.
Even more significantly, this matter raised questions about whether and to what extent NFTs and other digital assets constitute a form of artistic expression and therefore enjoy the protection provided to free speech under the First Amendment.
Here, the jury found that Rothschild's MetaBirkins were more akin to consumer goods, which are subject to trademark regulations, than to free speech–protected works of art.
However, the Hermès v. Rothschild battle is not over yet, and several other lawsuits are expected to follow as the technology and ecosystem around NFTs continue to evolve. We will be keeping a close watch on the development of this and other similar disputes, with an eye to providing guidance on how intellectual property law applies to digital assets and NFTs.
[1] Hermès International, et al. v. Mason Rothschild, 1:22-cv-00384 (SDNY).
Back