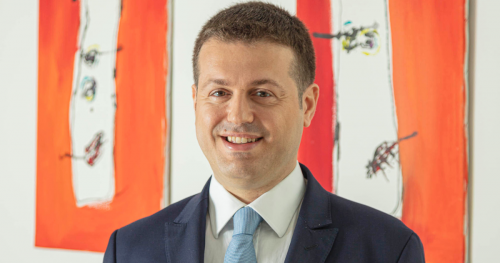 The firm's Private Equity practice to be led by partners Gianpaolo Scandone and Andrea Gritti
Portolano Cavallo continues to pursue its expansion strategy in the private equity industry: Gianpaolo Scandone joins as a Partner to co-lead the Private Equity practice with Andrea Gritti, who joined the partnership in March.
Gianpaolo comes to Portolano from Gatti Pavesi Bianchi Ludovici, which he joined in 2017 as a junior partner and where he was promoted to partner in 2022. Previously, he worked at Bonelli Erede and Cleary Gottlieb. In 2011, Gianpaolo earned an LL.M. (Master of Laws) from Columbia University in New York.
For more than 15 years, Gianpaolo has assisted leading Italian and international investment funds with M&A and all types of corporate finance transactions.
Gianpaolo is experienced in all aspects of private equity investment and divestment transactions, including leveraged and management buyouts, buy-and-build structures and add-ons, minority investments, recapitalizations, and complex reinvestment and management incentive structures. Oftentimes these transactions had a significant cross-border component.
Gianpaolo also has a long track record with complex strategic M&A transactions and public M&A as well as tender offers, IPOs, and capital increases for listed companies. Many of Gianpaolo's transactions over the years were in the Digital, Media & Technology and Life Sciences-Healthcare sectors, where Portolano Cavallo is a leader.
"Recently we have made key investments in our Private Equity practice, as evidenced by the addition of Gianpaolo Scandone to the team," said Manuela Cavallo, partner at Portolano Cavallo. "Having Gianpaolo and Andrea join us is the first step in our targeted strategy to be seen as the leading law firm for private equity transactions in the Digital, Media & Technology and Life Sciences-Healthcare sectors—these two sectors alone represented 30% of transactions in Italy in 2022 and 40% in 2021—as well as Digital Transformation. The combination of leadership in these sectors, full-service skills, and experience at the highest levels in private equity make us a standout among law firms in Italy."
"I'm thrilled to join Portolano Cavallo and firmly believe in its strong potential for growth and its current strategy," said Gianpaolo Scandone. "We are poised to leverage on the strong synergy between the new Private Equity practice and those where the firm is already an undisputed leader. It is an honor to lead the development of Private Equity with Andrea Gritti, an experienced and highly regarded professional whom I have known for years and admire greatly. Together we will work toward the goal of making the firm a key player in the private equity arena."
Back