For the sixth year in a row
Portolano Cavallo is included among the Best Workplaces™ in Italy!
The 2022 edition of the Best Workplaces™ in Italy Award (Great Place to Work® Italy) awarded 60 companies among the 210 organizations that participated in the Trust Index© survey during 2021.
Portolano Cavallo was ranked in 8th place in the category which includes the best working environments with a number of employees between 50 and 149.
The awards ceremony was held on Thursday, March 31st, 2022 in live streaming on Corriere della Sera's Facebook profile.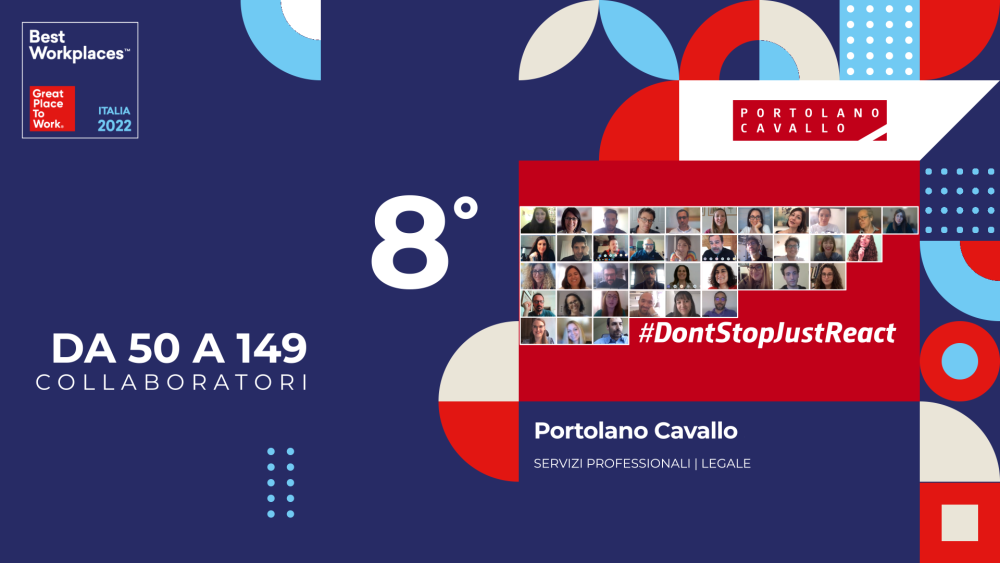 Back