14 May 2015 - 12:30
Palazzo Turati - Via Meravigli 9/b — Milano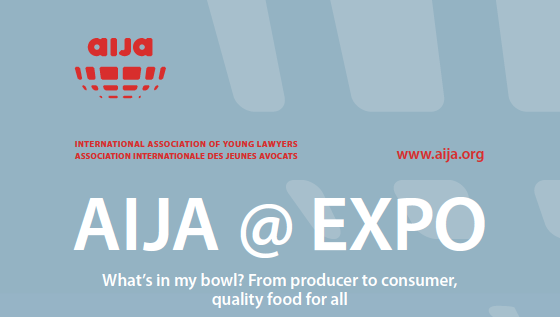 As you might be aware of, in 2015, between May 1 and October 31, Milan will host next World Exposition, themed "Feeding the Planet, Energy for Life", the global challenge for a wider accessibility to sufficient, healthy and safe food.
AIJA decided to take the challenge to connect to this international event organizing a Seminar on the topics raised by this worldwide happening.
For more informations click here.
Back