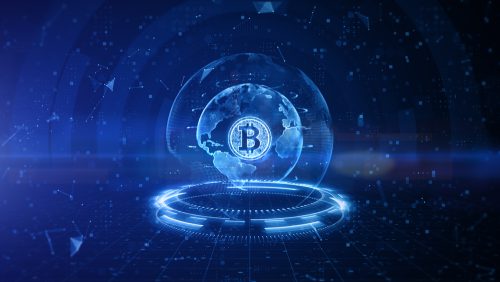 Blockchain
,
cryptocurrency
, and
NFT
litigation are raising new issues that some jurisdictions are tackling with surprising ease. Many of these issues stem from the fact that defendants in blockchain-related claims are often John Does.
Indeed, most blockchain players act anonymously or under pseudonyms without disclosing their locations. Hence, in recent cases dealing with cryptocurrency and NFTs, courts in New York, London, Singapore, and San Francisco had to devise new solutions for the service of process.
Below we provide an overview of two issues addressed in recent case law: (1) service by NFT airdrop and (2) service on DAOs.
1) Service by NFT airdrop
NFTs, or non-fungible tokens, are digital assets stored on the blockchain. Unlike cryptocurrency, each NFT is unique (i.e., non-fungible) and cannot be replicated, making them ideal for storing digital artwork, videos, and music.[1] Crypto assets like cryptocurrency and NFTs are stored in digital wallets, which are also used to manage the related transactions. In this context, airdropping a crypto asset means delivering it to a wallet for free, usually as part of a marketing strategy. In recent case law, airdropping has also been used to serve documents in the context of judicial proceedings.
The Supreme Court of the State of New York was the first to authorize service via NFT airdrop on June 3, 2022.[2] In that case, the plaintiff, LCX AG, a virtual asset provider based in Liechtenstein, brought an action against unknown defendants for stealing approximately eight million USD worth of virtual assets based on the Ethereum blockchain. Given that the plaintiff was unable to locate the anonymous defendants, the Court authorized alternative service
via a special-purpose Ethereum-based token (the Service Token) delivered-airdropped into the Address. The Service Token will contain a hyperlink (the Service Hyperlink) to a website created by Holland & Knight LLP, wherein Plaintiff's attorneys shall publish this Order to Show Cause and all papers upon which it is based. The Service Hyperlink will include a mechanism to track when a person clicks on the Service Hyperlink. Such service shall constitute good and sufficient service for the purposes of jurisdiction under NY law on the person or persons controlling the Address.
On June 24, 2022, the England and Wales High Court followed suit in proceedings brought by Fabrizio D'Aloia against several unknown defendants over allegations of fraudulent misappropriation of cryptocurrency.[3] Specifically, the claimant's private investigator established that "some 2.175 million of USDT and USDC ha[d] been transferred to a number of private addresses and exchanges, operated by, or under the control of the […] defendants […]. The major part of what ha[d] been transferred ha[d] found itself into one or more wallets […]."
The Court authorized D'Aloia's application for service by alternative means, i.e., by means of an "airdrop into the tda-finan wallets in respect of which the claimant first made his transfer to those behind the tda-finan website." The Court candidly set forth its reasoning in the following terms:
[Claimant's counsel] says that this is a novel form of service and has explained to me that its advantage is that, in serving by Non-Fungible Token (NFT) the claimant will, what she described as "embrace the Blockchain technology", because the effect of the service by NFT will be that the drop of the documents by this means into the system, will embed the service in the blockchain. I may not have expressed that very happily but that is the essence of what [Claimant's counsel] said. There can be no objection to it; rather it is likely to lead to a greater prospect of those who are behind the tda-finan website being put on notice of the making of this order, and the commencement of these proceedings.
Finally, on October 21, 2022, the High Court of the Republic of Singapore granted leave for the claimant to serve documents on the defendant's Twitter account, Discord account, and "on the messaging function of the Defendant's cryptocurrency wallet address."[4] In this case, the claimant used a Bored Ape NFT as collateral for cryptocurrency loans until the asset was "foreclosed" by the defendant, whom he only knew by the pseudonym chefpierre.eth. The claimant, therefore, applied for an injunction to restrain the defendant from dealing with the NFT, alleging that chefpierre.eth had breached the terms of their loan agreement.
2) Service on DAOs
DAOs, or decentralized autonomous organizations, are organizational structures which are usually run by members through an on-chain decision-making process based on the use of crypto tokens. Their governance structures and activities have been drawing regulatory attention for various reasons. What matters here is that DAOs are usually not registered, as only a few states have introduced corporate forms tailored to their needs.[5] The lack of registration also raises issues in relation to the service of process. Namely, it is still up for debate whether judicial documents should be served upon DAOs (assuming unregistered DAOs are legal entities) or upon their members.
On September 22, 2022, the U.S. Commodity Futures Trading Commission (the "CFTC") sued the Ooki Dao as an unincorporated association before the U.S. District Court for the Northern District of California.[6] According to the CFTC, by operating a de facto trading platform, the Ooki Dao "unlawfully engaged in activities that could only lawfully be performed by a registered designated contract market ('DCM') and other activities that could only lawfully be performed by a registered futures commission merchant ('FCM')." At the same time, it "failed to conduct know-your-customer ('KYC') diligence on its customers as part of a customer identification program ('CIP')."
The case has drawn considerable attention since, on October 3, 2022, the Court granted the CFTC's motion for alternative service, allowing it to serve "a copy of the summons and complaint through the Ooki DAO's Help Chat Box, with contemporaneous notice by posting in the Ooki DAO's Online Forum." In so doing, the Court allowed service on the crypto entity rather than on its individual members and upheld the CFTC's contention that the Ooki Dao is an unincorporated association.
A movement of crypto-law experts, a group of lobbyists, and two venture capital firms—respectively LeXpunK Army, the DeFi Education Fund, Paradigm Operations LP, and Andreessen Horowitz—filed 4 amicus curiae briefs urging the judge to reconsider the decision of October 3. The amici argue that the CFTC should not have brought suit against the Ooki DAO "as though it were a legal entity," and that it should not have served process on it either. According to the amici, the Ooki DAO does not meet the requirements of an unincorporated association under California law, as it is not (1) a group of persons (2) who join through mutual consent (3) to pursue a common objective.
The amici contend that the DAO is "a technological tool for social coordination through which people can make decisions." Accordingly, DAO members reach mutual consent only on single issues, not on the constitution of a legal entity, and they do not pursue a common objective. Moreover, they argue that, even assuming DAO members were indeed jointly and severally liable for the alleged violations, the CFTC should have served individual token holders and it did not demonstrate that such service was impractical.
Finally, the amici maintain that the form of service performed by the commission and sanctioned by the Order of October 3 was not "reasonably designed to apprise the broad, dissociated set of people who have voted Ooki Tokens of the suit against them." They claim that the CFTC's crusade against what it describes as an egregious attempt to avoid regulation will "chill novel and innovative forms of software development in the United States."
The hearing on the amicus briefs was scheduled for December 7, 2022.
3) Crypto alternative service in Italy?
Could a plaintiff bringing an action in Italy serve process to a crypto wallet or a chat box? Italian courts have already dealt with cases involving NFTs but have not yet addressed the issue of alternative service via NFT airdrop or service on DAOs.[7] In addition to the traditional forms of personal service, Italian procedural law allows service by registered mail and by certified email (PEC). In both cases, the delivery is tracked by a third party (i.e., the postal service or the provider of the certified email), and the sender receives a return receipt.
Other alternative forms of service are not contemplated in statute and would probably not be considered sufficient. On the other hand, fruitful enforcement of rights should prevail over the legislature's slowness to adapt to technological developments. Therefore, it cannot be excluded that, as has already happened in other jurisdictions, judges may leave some room for creativity under exceptional circumstances, and we'll be sure to keep you posted on any developments.
[1] If you are interested in legal issues in relation to NFTs, see our articles on Fashion Conquers the Metaverse, The Potential of NFTs for the Music Industry, and Soccer and NFTs: The First NFT-related Judgment in Italy.
[2] LCX AG v. 1.274M U.S. Dollar Coin, No. 154644/2022, 2022 WL 3585277 (Sup. Ct. N.Y. Co. Aug. 21, 2022) (Andrea Masley, J.S.C.).
[3] D'Aloia v. Person Unknown and Others, [2022] EWHC 1723 (Ch) (June 24, 2022).
[4] Janesh s/o Rajkumar vs. Unknown Person ("CHEFPIERRE") [2022] SGHC 264.
[5] Examples include the Vermont Blockchain-Based Limited Liability Company (or BBLLC), and the Wyoming DAO LLC. Some DAOs are also registered as foundations. For more information, see How Can a Decentralized Autonomous Organization (DAO) Be Legally Structured?.
[6] Commodity Futures Trading Commission v. Ooki DAO (3:22-cv-05416), District Court, N.D. California. The records are available at https://www.courtlistener.com/docket/65369411/commodity-futures-trading-commission-v-ooki-dao/.
[7] See our article on Soccer and NFTs: the First NFT-related Judgment in Italy.
Indietro