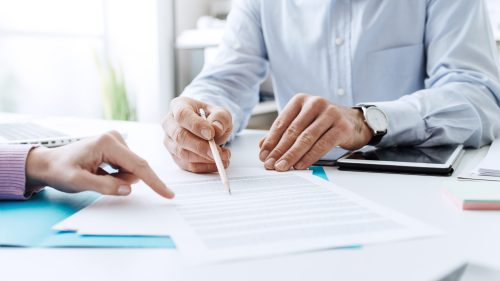 Thanks to Eleonora Ragagnin for collaborating on this article
On July 29, 2022, Decree No. 104 of June 27, 2022 implementing EU Directive 2019/1152 on transparent and predictable working conditions (hereinafter referred to as the "Transparency Decree") was published in the Gazzetta ufficiale, and it will take effect on August 13, 2022.
The main purpose of the directive (and consequently of the Transparency Decree) is to make working conditions appropriately transparent and predictable while keeping non-standard work reasonably flexible and safeguarding its benefits for employers/contracting companies and workers.
The Transparency Decree consists of two main parts, one related to the information to be included in employment contracts, and the other on minimum requirements for working conditions. Both parts are applicable to subordinate employees and to all workers employed under non-standard types of contracts, such as all types of independent contractors (except for those under Sec. 2222 C.C.) and subcontracted workers (hereinafter generally referred to as "workers").
Informational duties
In addition to the information typically included in employment contracts (i.e., identities of the parties, place of employment and place of work, category of work for which the worker is employed, start date, duration and conditions of probationary period, remuneration, and working hours), employers/contracting companies are required to provide workers the following:
training rights, if any;
holiday leave duration, as well as any other paid leave, including leave introduced or modified by Directive 2019/1158 on work-life balance;
procedure and terms of notice in the event of termination by either party;
details about the worker's salary, including the time and method of payment;
work schedule, including overtime and related payment;
if necessary, variability in the work schedule and the relevant specific conditions for the performance of work, such as the existence of a guaranteed minimum number of hours and relevant remuneration;
collective bargaining agreements applied to the employment relationship and their signatories;
social security/insurance body contributions.
For new hires, employers/contracting companies are required to provide the above information to the workers according to different timeframes:
at the time they are hired under employment contracts (or notices of establishment of employment pursuant to Law No. 608 of November 28, 1996), or at least, within 7 days of the beginning of the employment relationship; and
with reference to points no. 1, 2, 3, 7 and 8 above, within one month from the beginning of the employment relationship.
In the case of previously existing contracts, employers/contracting companies are required to provide, update, or supplement the information within 60 days of workers' written requests.
The Transparency Decree also provides that if employers/contracting companies use automated decision-making or monitoring systems with their workers, they are required to provide additional information, such as aspects of work that are affected by the systems, aims and operation of the systems, data categories and parameters used to program or train the systems, control measures, level of accuracy, cybersecurity, and potentially discriminatory impact.
Moreover, the Transparency Decree states that in case of transnational secondments, employers/contracting companies shall provide workers with additional information before they leave, such as the country of secondment, duration, salary, currency, and any additional benefits.
If employers/contracting companies fail to comply with the new obligations, workers may file complaints with the labor authorities, and employers/contracting companies could face sanctions ranging from EUR 250 to EUR 1,500 for each worker involved in the violation.
Minimum requirements
The second part of the Transparency Decree provides information about minimum requirements relating to working conditions. It covers the probationary period, establishing its maximum duration and its relation to fixed-term employment. These provisions already exist in our legal system.
It also covers workers' right to hold multiple employment positions. Specifically, while still respecting Article 2105 Italian Civil Code, employers/contracting companies are not allowed to ban or place limitations on such employment unless it:
creates a detriment to health and safety, including not allowing enough time for rest;
does not allow the integrity of public service to be guaranteed;
presents a conflict of interest with the main job, even if it is not in violation of Article 2105 Italian Civil Code.
Additionally, the Transparency Decree provides information on the minimum predictability of work, transition to more predictable, secure, and stable forms of employment, and mandatory training.
Conclusions
Before implementation of the Transparency Decree, individual contracts could simply refer to clauses of the applicable national collective agreements, so the changes introduced by the Transparency Decree regarding information to be provided to workers will have significant impact on new employment templates that will have to be drafted by employers/contracting companies in a more extensive manner.
With reference to existing contracts, although the obligation to provide the information applies only in case of request from a worker, it is advisable to start thinking about an addendum format useful for dealing promptly with any requests.
In any case, employers/contracting companies should retain proof of transmission or receipt of communication for five years after termination of employment. Finally, employers/contracting companies shall retain the information and make it available to workers at any time.
Indietro