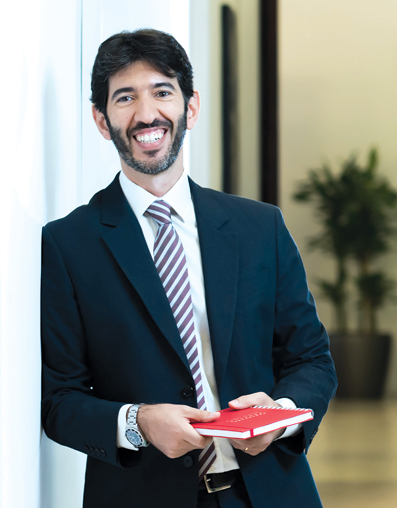 Andrea Gangemi of Portolano Cavallo is recognised for his 'excellent business acumen'. He acts on an array of employment matters, such as drafting agreements, dismissal procedures and employee privacy."
Andrea collabora con lo studio dall'ottobre 2006, offrendo consulenza nel settore del diritto del lavoro dal punto di vista datoriale. Andrea in particolare si occupa della: redazione di contratti di lavoro subordinato e di contratti di consulenza, anche per dirigenti e amministratori; patti di non concorrenza e di stabilità, sanzioni disciplinari, licenziamenti individuali e collettivi; distacco di lavoratori stranieri, procedure sindacali in caso di trasferimento d'azienda e/o fusioni; privacy dei lavoratori; diversity, redazione e revisione di piani bonus, piani di stock options e policy aziendali. Inoltre, assiste i nostri clienti davanti la magistratura del lavoro in ogni sede e grado come pure in sede sindacale.
Dal 2011 Andrea è ranked da Chambers Europe e nel 2019 è inoltre ranked da Who's Who Legal come Thought Leader nella categoria Labour & Employment.
Andrea è autore di diversi articoli su riviste di settore in tema di diritto del lavoro: dal 2010 è coautore del capitolo sull'Italia del libro "ABA/BNA International Restrictive Covenant" nonchè delle opere Doing Business edite dalla World Bank. Ha tenuto lezioni su "I contratti del settore cinematografico e televisivo" al Master Gestione della Produzione Cinematografica e Televisiva presso la Business School della LUISS Guido Carli.
È membro di diverse associazioni, come: Associazione Giuslavoristi Italiani (AGI), European Employment Lawyers Association (EELA), American Bar Association (ABA) e anche International Bar Association (IBA), nelle cui Employment and Discrimination Law Conference è stato speaker in due panel su temi di diversity ed equality nel 2018 e nel 2019.
Ha conseguito la laurea in giurisprudenza nel 1998 presso l'Università degli Studi di Messina. In precedenza, ha collaborato con altri studi legali sempre nel settore del diritto del lavoro.
Lingue parlate: inglese e spagnolo.
È iscritto all'Ordine degli Avvocati di Roma con numero A-33837 ed è ammesso al patrocinio dinanzi alle giurisdizioni superiori.
Andrea Gangemi is known for his great technical skills, quick responses and precision."
Andrea has expertise in the full gamut of employment matters, such as collective dismissals, transfers of business and contentious employment mandates. One client appreciates that 'he has outstanding knowledge', adding: 'His ethical approach makes him one of the best lawyers I have met'. Another client reports: 'He is always available and possesses great business acumen'."
Indietro