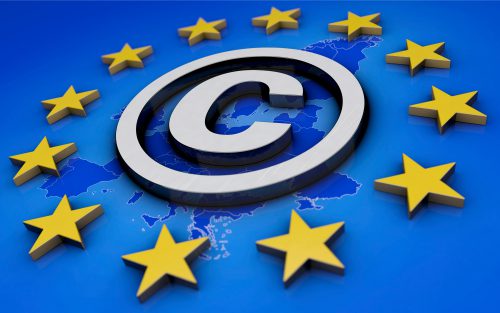 On April 27, 2023, the European Commission published its revised draft "
Proposal for a regulation of the European Parliament and of the Council on standard essential patents and amending Regulation (EU) 2017/1001
" ("
SEP Draft Proposal
"—more information and text available
here
). The SEP Draft Proposal is part of a comprehensive package of measures on intellectual property in Europe—including proposals to regulate EU-wide supplementary protection certificates and compulsory licensing for patents.
According to the European Commission, the proposed rules are meant to help companies, especially small and medium-sized companies, make the most of their inventions and leverage new technologies, and to help the European Union remain as competitive and technologically advanced as possible. The aim is crystal-clear: set forth harmonized European patent rules that will boost innovation, investment, and competitiveness within the European Market. The SEP Draft Proposal is designed to create a more transparent, effective, and futureproof intellectual property rights framework.
Obviously, of late European institutions have focused on SEPs and how the existing legal framework could be improved to encourage innovation while also promoting competition and satisfying consumer needs (see our previous contribution available here).
An SEP is a patent that protects technology incorporated in a standard. SEPs are "essential" in the sense that implementation of the standard requires use of the inventions covered by the SEP. Standards ensure that complex technology is compatible and functional and enable interoperability between devices. Indeed, the purpose of a patent is to protect the technology of the patent owner, who has by law been granted the right to limit or prevent the use of that technology and to choose whether, how, and to whom to license or sell the patents either for remuneration or royalty-free. As a result, the SEP owner wields privileged market power over the implementer of standardized technology, as there is no alternative to using their SEP. In this scenario, and to prevent abuse of this power, standard-setting organizations in which companies are members and to which they declare their SEPs require them to commit to license their SEPs to implementers under "fair, reasonable, and non-discriminatory" (FRAND) terms. Other than this general commitment, there is no EU legislation that specifically regulates SEP licensing.
For many years, the relevant legal system suffered from a lack of transparency and predictability and lengthy disputes and litigation, as first acknowledged in 2017 in the "Communication from the Commission to the Institutions on Setting out the EU approach to Standard Essential Patents" by the European Commission (full text available here). Issues related to SEP licensing are also regularly raised by competition authorities, including the European Commission's Directorate General for Competition. Major critical IP and antitrust challenges include over-declaration of SEPs, lack of standardized data, and difficulty in determining royalty rates when negotiating SEP licenses. At the European level, the 2015 decision of the Court of Justice of the European Union in the case Huawei v. ZTE is key. The court established a balanced framework for licensing negotiations regarding FRAND-accessible SEPs, imposing obligations of good-faith conduct on both parties involved. At the multijurisdictional level, in terms of SEP litigation and FRAND, high German, UK, and Dutch patent courts have provided different legal interpretations of the CJEU judgment (see The Hague case ID: 200.221.250 Philips v. Asus) while seeking guidance for new industry sectors. Indeed, in November 2020, the Higher Regional Court of Düsseldorf referred Nokia's case against Daimler to the CJEU to obtain insight into the SEP dispute between the two companies, but the long-awaited judgment never came, as all pending litigation—including the referral to the CJEU—was settled.
Against this backdrop, the EU Commission noted that the SEP Draft Proposal aims to (i) ensure that end users, including small businesses and EU consumers, benefit from products based on the latest standardized technologies at reasonable prices; (ii) make the EU an attractive place for innovation and standards development (including for worldwide players); and (iii) ensure that both EU SEP owners and implementers innovate in the EU, make and sell products in the EU, and are competitive in non-EU global markets. To that end, the initiative strives to facilitate SEP licensing negotiations and lower transaction costs for both SEP owners and implementers by (i) providing more clarity about who owns SEPs and which SEPs are truly essential; (ii) providing more clarity on FRAND royalties and other terms and conditions; and (iii) facilitating SEP dispute resolution.
There are multiple significant factors related to this legislation. First, the rapid expansion of Artificial Intelligence ("AI") points to its potential influence. Second, the automotive industry's shift from mobility to connectivity reinforces its importance. Third, the telecommunications sector is transitioning from 2G (GSM), 3G (UMTS), and 4G (LTE) technologies to 5G and 6G, while WiFi continues to advance. Lastly, it is worth noting that numerous essential patents are held by entities outside the EU, implying that approval of the legislation may have worldwide repercussions. The proposed SEP Draft Proposal will provide additional transparency regarding SEP portfolios and aggregate royalties (when patents with several holders are involved) and allow more efficient means for parties to agree on FRAND terms of their licenses. Below is a brief recap:
title I determines the subject matter and the scope of the SEP Draft Proposal: enhanced transparency with regard to information necessary for SEP licensing; registration of SEPs; procedure for evaluating the essential nature of registered SEPs; and procedure for establishing FRAND terms and conditions for SEP license;
title II creates a center ("Competence Center") in the European Union Intellectual Property Office (EUIPO) to administer databases, a register, and the procedures for SEP essential nature and FRAND determination. The Competence Center will also provide training, support, and general advice on SEPs to small and medium-sized enterprises and raise awareness of SEP licensing;
title III includes provisions detailing the process for reporting standards and aggregate royalties, registration of SEPs, and expert opinions on aggregate royalties. It also includes provisions concerning the information and data that the Competence Center will include in the register and databases;
title IV contains rules for the selection of candidate evaluators and conciliators to carry out tasks assigned to them in proceedings set forth in the SEP Draft Proposal. The evaluators and conciliators should not only possess the requisite technical skills, but also demonstrate that they are independent and non-biased;
title V pertains to checking the essential nature of SEPs;
title VI establishes provisions for establishing FRAND terms and conditions;
title VII contains provisions setting forth the treatment of micro-enterprises and small and medium-sized enterprises, with their specific needs taken into account. The Competence Center will offer training and provide support on SEP-related matters for microenterprises and small and medium-sized enterprises free of charge;
title VIII provides rules for Competence Center service fees and charges. Those fees shall be reasonable and reflect the costs of the services rendered;
title IX clarifies that the draft SEP framework regulation will apply to all standards that are published after it takes effect. Standards published before the regulation takes effect will only be subject to it if the European Commission determines that the functioning of the internal market is severely distorted by issues in the licensing of SEPs with respect to a particular standard.
Since its publication, the SEP Draft Proposal has been under the microscope, and many commentators have scrutinized it. There has been heated debate about the proposed Competence Center hosted by the EUIPO. Many have argued that as of now the EUIPO (which will maintain an SEP electronic register and database and administer non-binding procedures for assessing the essential nature of standards, aggregate royalties, and FRAND licensing terms and conditions) lacks expertise on patents. Additionally, many wonder how the new Unified Patent Court (and its exclusive jurisdiction over European patents with unitary effect) will coordinate its role and areas of responsibility with the Competence Center (and, more generally, with the new SEP legal scenario offered by the SEP Draft Proposal). Many players have expressed concern about the risk of increased provisional costs arising from the proposed new EUIPO mandatory registration process and checks of essential nature in a specific format. Indeed, SEP owners would now be responsible for the costs of these checks, and those costs will be incurred long before they can expect to see any significant financial returns in the form of royalties. These fees would be added to the already substantial provisional costs of filing, prosecuting, and maintaining patents with various patent offices, such as the WIPO and EPO. While for large corporations these requirements would likely pose no obstacle, they would act as a considerable disincentive for organizations involved in research, development, and innovation (RD&I), such as universities and research and technology organizations (RTOs).
Before the SEP Draft Proposal enters into force, it must pass the European ordinary legislative process. It remains to be seen whether amendments will be introduced during legislative debate. Surely all involved will be waiting to see any amendments introduced to the SEP Draft Proposal by the European legislature.
Indietro