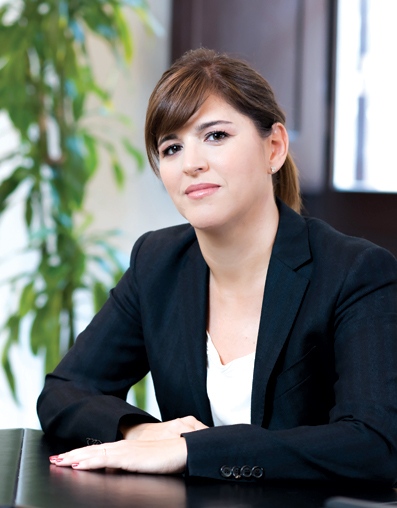 Manuela 'is highly praised for her long-standing knowledge of M&A and joint ventures, particularly when they include a private equity or venture capital element. She also garners praise for her outstanding counsel on corporate governance matters'."
Manuela assiste clienti, italiani e stranieri, in operazioni di M&A e joint ventures, curando anche  gli aspetti relativi al finanziamento e alle garanzie di operazioni straordinarie. Ha maturato inoltre una significativa esperienza nel settore del Private Equity e Venture Capital, assistendo soprattutto fondi di investimento stranieri in operazioni in Italia nel settore fashion, media, internet e nuove tecnologie.
Manuela presta inoltre assistenza legale su operazioni di finanziamento di produzioni TV e cinematografiche, co-produzioni italiane e internazionali e su questioni relative ai contributi governativi incluso il tax credit.
È una delle poche donne ad essere stata indicata tra gli avvocati italiani di riferimento del settore Corporate/M&A nel corso degli ultimi anni da Chambers&Partners, Who's Who Legal e Legal500 in particolare in relazione ad operazioni cross-border o multi-giurisdizionali.
Prima di fondare lo studio ha collaborato con Baker & McKenzie, a Roma, dal 1999 al 2001.
È autrice di diversi articoli in materia di M&A e Corporate Finance pubblicati su diverse newsletter e riviste di settore e parla regolarmente a seminari e conferenze in materia di M&A e Corporate Finance. Da ultimo è co-autore di una ricerca condotta dallo studio che ha analizzato le caratteristiche degli statuti di oltre 60 società italiane partecipate da fondi di Private Equity.
Ha conseguito la laurea in giurisprudenza cum laude nel 1998 presso l'Università LUISS Guido Carli. Nel 2005 ha ottenuto un LLM in Corporations presso la Law School della New York University. È attualmente nel Board di NYUAA – New York University Alumni Association.
Manuela è membro dell'Advisory Board di Luminance, la piattaforma di intelligenza artificiale per avvocati leader di mercato.
È membro del Professional Women's Network di Roma (PWN Rome), del quale è stata Vice Presidente fino a Maggio 2018.
Manuela è stata Presidente della commissione Corporate and M&A di AIJA – Association Internationale des Jeunes Avocats. È stata inoltre Presidente del comitato organizzativo del congresso annuale di AIJA tenutosi a Roma nel 2019.
Lingue parlate: inglese.
È iscritta all'Ordine degli Avvocati di Roma con numero A48256.
Manuela Cavallo specialises in private equity and venture capital transactions. She is described as 'very knowledgeable and client-oriented'."
She is open-minded and flexible in managing her relationship with clients. She is very able to deal with people and is an effective negotiator."
Indietro