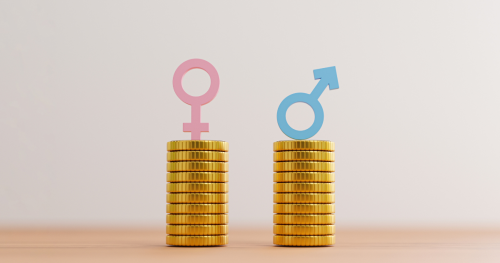 Thanks to Denise Moretti for collaborating on this article
Directive (EU) No. 970/2023 was published in the Official Gazette of the European Union on May 10, 2023. The directive supports equal pay for men and women through wage transparency. By June 7, 2026, all Member States must adapt their legislation to meet the obligations stemming from the directive.
The following is a summary of key regulations introduced by the directive.
NEW RULES ON PAYMENT EQUALITY
The new directive introduced minimum regulations establishing equal pay for the same job or for a job with the same value.
First, all things being equal, workers in the public and private sectors shall earn the same wages and the employer shall demonstrate that equality with information. In this regard, every Member State will need to define what a wage is. The directive suggests the following definition: "ordinary basic or minimum wage or salary and any other consideration, whether in cash or in kind, which a worker receives directly or indirectly (complementary or variable components) in respect of his or her employment from his or her employer."
Second, the directive requires payment transparency before hiring. Every employee has the right to receive from their potential employer information on initial wages based on objective and neutral criteria with respect to gender and the collective contract applied in relation to the position, if any. Moreover, employers cannot ask candidates for information on their previous or actual wages or insert contractual provisions that restrict employees from sharing information about their wages.
DETERMINING WAGES
According to the directive, employers must share with employees the criteria used to determine their wages and wage increases, with the exception of employers with fewer than 50 employees, which are exempt. In addition, workers have the right to request and receive written information on their individual wage levels and average wage levels. If the information provided is incomplete or inaccurate, workers can ask for clarification, and employers must provide answers and the basis for those answers within two months. Employers may ask employees not to use this information for anything other than to exercise their right to equal pay.
INFORMATION OBLIGATION FOR GENDER PAY EQUALITY
National law shall provide that all companies share statistical information on the gender pay gap with their workers, representatives, and government entities. This will occur on timelines pegged to the number of workers employed. Companies with fewer than 100 employees can voluntarily share such information, or national law can require them to do so.
DAMAGE COMPENSATION
Finally, the directive provides that all workers who have suffered damages due to violation of their right to equal pay can seek compensation. The directive also reverses the burden of proof so that employers must demonstrate non-discriminatory conduct.
Indietro