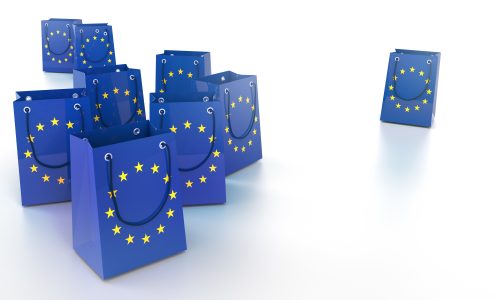 Legislative Decree No. 26/2023 (available
here
, Italian only — "
Decree
") implementing Directive (EU) 2019/2161, known as the
Omnibus Directive
, for better enforcement and modernization of European Union consumer protection rules in Italy, was published in the Official Gazette of March 18, 2023. The Decree will take effect on April 2, 2023, with the exception of price reduction provisions that will take effect on the 90th day after the effective date of the Legislative Decree (
i.e.,
July 1, 2023).
The Decree makes changes to the Italian Consumer Code (Legislative Decree No. 206/2005, as subsequently amended) to strengthen consumer protection. This largely takes the form of ensuring transparency about price reductions, strengthening precontractual information requirements, introducing new unfair commercial practices, and tightening the sanctions regime.
The Decree introduces the new Article 17-bis to the Italian Consumer Code that governs announcements of price reductions. For instance, such an announcement is now required to indicate the lowest price charged in the previous 30 days (with some exceptions). This provision supplements the requirements already provided by Article 15 of Legislative Decree No. 114/1998 regarding extraordinary sales.
For precontractual information requirements, the new Article 49-bis introduces additional specific information requirements for contracts concluded on online marketplaces. Additionally, the Decree updates the requirements under Article 49 about precontractual information to be provided by merchants in relation to off-premises and distance contracts with consumers.
Furthermore, the Decree provides new cases of unfair commercial practices covering several types of conduct. For instance, failing to indicate clearly the presence of paid advertisements to obtain better product ratings, using fake product reviews, and using reviews stating that the consumer has used or purchased the product without an authenticity check are considered unfair. The Decree also raises the maximum sanctions for unfair commercial practices from EUR 5 million to EUR 10 million.
The provisions on consumers' right of withdrawal have also been amended by the Decree, specifically for a contract entered into on the occasion of a merchant's unsolicited visit to a consumer's home or an excursion organized by a merchant. The period for exercising that right is extended from 14 to 30 days.
Lastly, the Decree introduces monetary sanctions in two scenarios. The first is violations involving cross-border operators; the related sanction is equal to 4% of the turnover in Italy (or in EU Member States affected by the relevant violation), or, if the information on the turnover in Italy is not available, the maximum penalty is EUR 2 million (previously there was no specific sanction). The second scenario is violation of the provisions on unfair clauses. These are sanctioned with a fine ranging from EUR 5,000 to EUR 10 million (under the previous regulation no monetary fines were provided).
Indietro