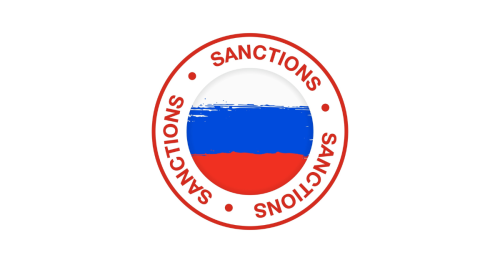 On Friday , December 16, the Council of the European Union adopted a ninth package of sanctions against Russia (i.e., Council Regulations (EU) No. 2022/2474, No. 2022/2475, and No. 2022/2476) in response to Russian aggression against Ukraine in general and in particular its attacks on civilians and civilian infrastructure. That package introduces numerous additions to Regulation (EU) 833/2014, as amended by Regulation (EU) No. 2022/2474, which covered supply of goods and services to persons in Russia or for use in Russia.
Among the significant changes, export restrictions on the aerospace sector—affecting aircraft engines for both manned and remotely operated aircraft—have been expanded to stiffen restrictions on export of drone engines. There are also new restrictions on export of products for the types of industrial use set forth in Annex XXIII of Reg. 833/2014. New export bans will cover additional industrial goods and technology, such as toy/hobby drones, laptop computers and computer components, printed circuits, radio navigational systems, radio remote control apparatus, and cameras and lenses. In some areas there are waivers until September 30, 2023, subject to authorization, for both import and export of controlled products in case that time is needed to divest from or wind up business in Russia.
Financial restrictions were added with regard to new investments in the Russian mining sector.
Finally, service bans have been expanded by adding a prohibition against providing advertising, market research, and testing and technical inspection services to Russia. Previously, those were not covered under the prohibition against providing engineering and architectural services. In addition, The EU Council has further restricted interaction with Russia through several "atypical" measures, such as a ban on EU citizens holding positions in bodies of all legal persons, entities, and/or bodies owned by and/or controlled by the Russian government in Russia. Four Russian broadcasters (NTV/NTV Mir, Rossiya 1, REN TV, and Pervyi Kanal) have also been banned from broadcasting information on EU channels. This broadcast ban does not prevent employees of those Russian broadcasters from entering the EU to carry out journalistic research and interviews, in compliance with the Charter of Fundamental Rights of the EU.
Regulation 2022/2476/EU also added several restrictive subjective measures amending Regulation 269/2014/EU by identifying and banning numerous new persons and Russian entities operating in the defense and security sector of the Russian Federation that have been held responsible for having assisted Russia's aggression against Ukraine in various ways.  For example, the Russian Regional Development Bank is listed in Annex XIX of that regulation.
EU sanctions against Belarus have also been expanded in response to that country's involvement in Russia's aggression against Ukraine. That comes in addition to the sanctions already in place with regard to Belarus.
Indietro