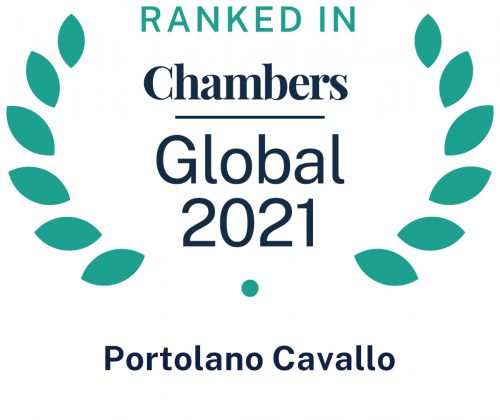 Anche per il 2021 Portolano Cavallo è ranked da Chambers Global per l'area Corporate / M&A (Band 6).
Ecco cosa dicono del nostro socio Francesco Portolano (Band 6), responsabile dell'area Corporate and M&A:
"Francesco Portolano offers transactional advice to foreign publishing groups and Italian subsidiaries of multinational mass media companies. One client points out that Portolano is a 'tough negotiator,' and appreciates his ability to 'combine M&A skills and knowledge of the media market dynamics'."
Quest'anno, inoltre, la nostra socia Lydia Mendola è ranked per l'area Intellectual Property (Band 5) di cui è responsabile. Dicono di lei:
"Lydia Mendola enters the rankings on the back of positive feedback from her clients, who describe her as a 'problem solver, smart and with a positive attitude.' She is experienced handling an array of copyright, trade mark and design proceedings."
Dai un'occhiata al nostro profilo sul sito di Chambers, disponibile a questo link.
Indietro