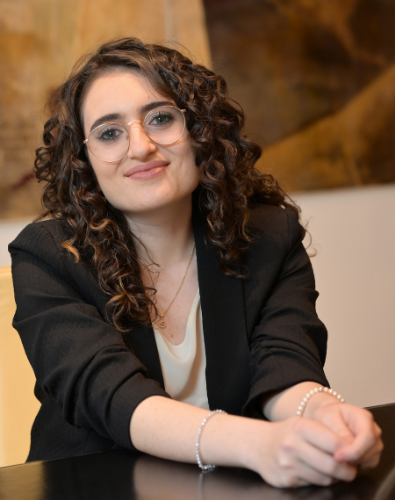 Sofia joined Portolano Cavallo in 2020 after participating in a digital internship program based on remote work.
In 2020 she earned a law degree cum laude and with special mention from the La Sapienza University of Rome, with a dissertation on civil law procedure titled "Private Antitrust Enforcement: Safeguarding Competition in Intellectual Property Law."
She works with Italian and foreign companies in the areas of digital media, intellectual property, audiovisual regulatory, privacy and data protection, both in court and out.
In 2019 she spent a semester in Boston as an exchange student at Suffolk University Law School. In the meantime she also worked with the Volunteer Lawyers Project, an organization that provides pro bono legal services.
In 2021 she attended the CopyrightX course organized by the Harvard Law School and also the LLM in Law of Internet Technology, a Specialized Master program promoted by the Luigi Bocconi Commercial University.
Foreign languages: English
She is enrolled as a trainee with the Vallo della Lucania Bar Association.
Back